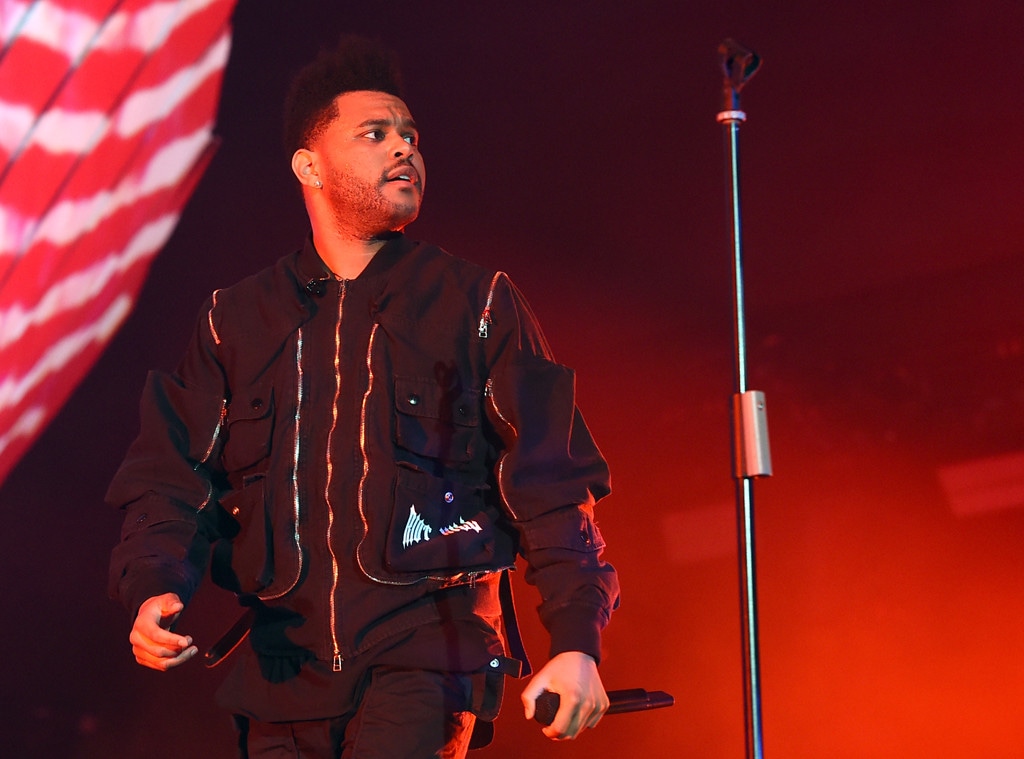 Kevin Winter/Getty Images
Did The Weeknd feel this coming? It doesn't look like it!
The Grammy-winning crooner was performing in Mexico City as part of his current tour when something unexpected happened—an object came falling down from above.
According to a quick clip shared by the star on social media, The Weeknd was standing and singing when the object came crashing down, narrowly missing him in the process. While the object bounced on impact, the singer didn't seem to flinch at all. 
Though it's unclear if he even noticed at the time what had happened nearby, The Weeknd definitely saw the crashing object eventually because he shared footage of the moment online. 
"Mexico forecast: Stormy with a chance of falling objects," he captioned the clip. 
Fortunately, it doesn't look like anyone was harmed in the process and the star had a playful attitude about it. 
The forecast definitely was not ideal as it also poured during the show. 
However, whether it was rain spraying down—or something else entirely—The Weeknd carried on with the show!