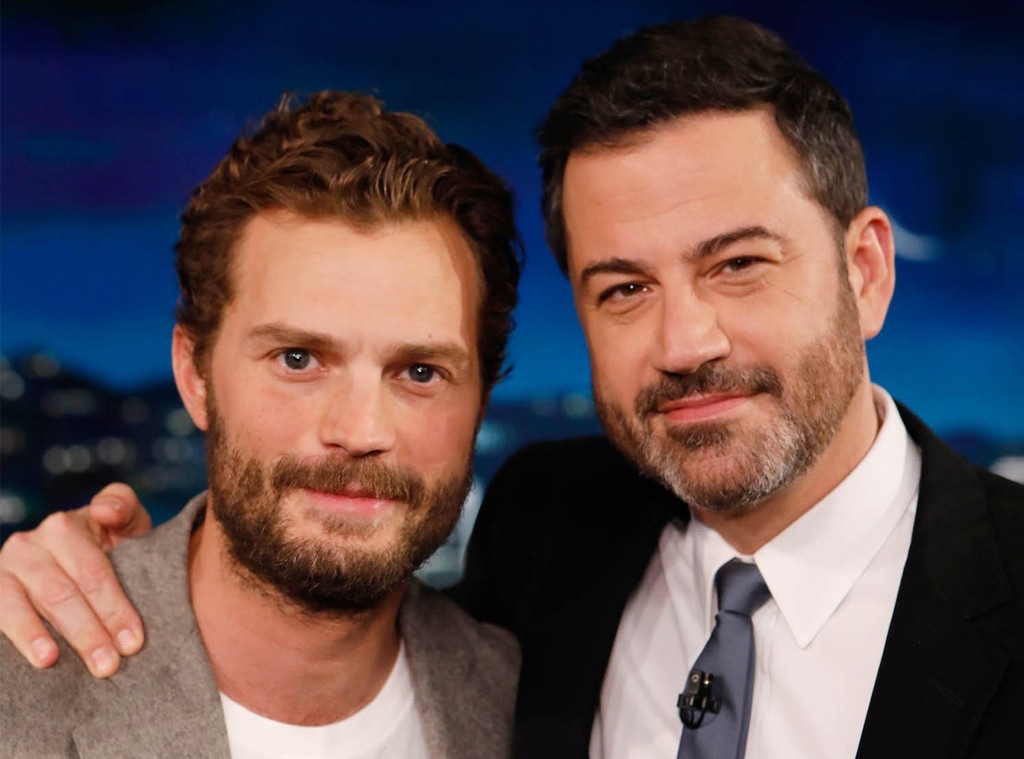 ABC
Understandably, Jamie Dornan has babies on the brain.
The star of A Private War appeared on Jimmy Kimmel Live! Monday, two weeks after he announced that he's expecting Baby No. 3 with wife Amelia Warner. "I wouldn't think of you as a guy who would just be knocking out kids like that," host Jimmy Kimmel, himself a father of four, told his guest. "Not that I think you couldn't do it; I definitely know for sure that you can."
"Do you think it's a good idea?" Dornan asked.
If it were up to the actor, he'd continue making babies with Warner for years to come. "Part of me feels like [I need] to put a cork in it after this. But then alternatively, I feel like we make really great kids," he said. "I may just—if my wife's willing—do it until we can't do it anymore."
With a devilish grin, Dornan told Kimmel, "It's all up to her. I just do the fun bit."
Kimmel warned him that raising multiple children is a major undertaking. "It seems exponential, in a way, because one kid is very reasonable. And then two kids, it's like, 'All right, well they entertain each other,'" he reasoned. "And then three kids? You might as well have 10 of 'em."
"That's what I feel like!" Dornan said.
Joking his kids have "a lot of passports," Dornan said he plans to take more time off to help Warner in Baby No. 3's infancy. "I think for this one, I'm going to have a lot more control over [my schedule]. The first two, I was sort of at the mercy of Fifty Shades' schedule," he explained. "The first one we had in Canada, and I started filming three days after she was born. The second one we had in London, and I flew to Canada 10 days later and started filming the second." To his credit, Dornan proudly revealed, "I have never missed a birth; I couldn't live with myself if I missed a birth. But this time, I'm trying to take proper time off for a few months after as well."