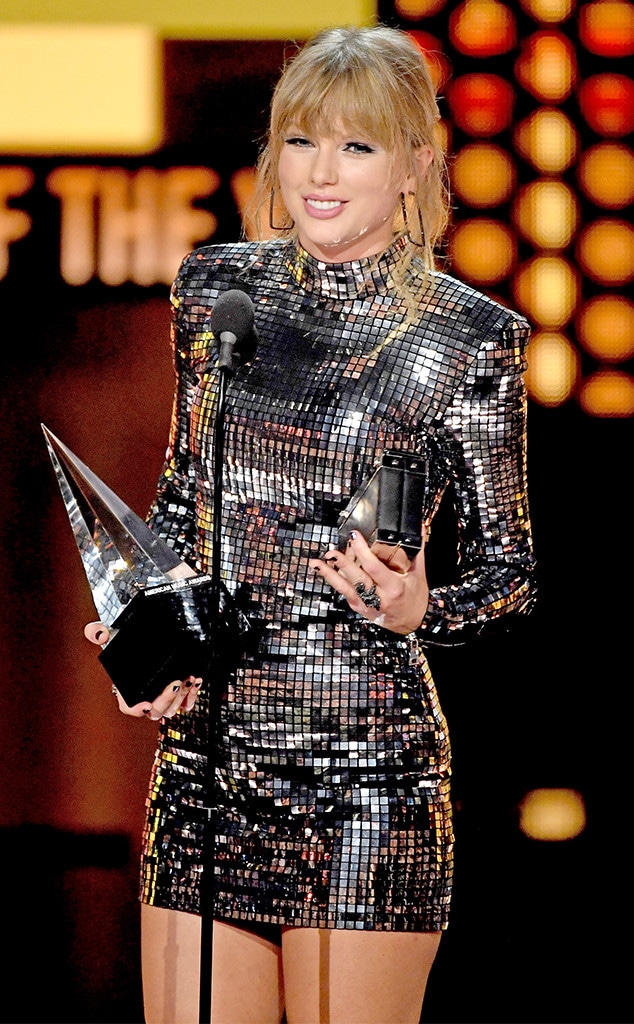 Kevin Winter/Getty Images For dcp
Taylor Swift filled in the "Blank Space" of a GoFundMe donation page over the weekend.
On Oct. 1, Sadie Bartell  posted a long message on Twitter requesting help from her followers. "Hey guys. I'm really nervous to post this. Please help if you can and pray for my family. I'm sorry I never said anything sooner and that I'm suddenly asking for help. I love you guys so much," she wrote. 
Bartell linked to a GoFundMe page to raise money for her mom, Lauriann, who has been in a coma for three years. According to her note on Twitter, "[Lauriann] had an ulcer that bled out that led to lack of oxygen to the brain which resulted in brain damage. We take care of her at home full time."
Later on in her note, Bartell wrote about Swift and thanked the singer for "keeping me afloat through it all."
Somehow, the "Delicate" singer must have seen her fan's love, because she then donated $15,500 to the cause. She signed the donation "Love, Taylor, Meredith and Olivia Swift." Meredith and Olivia are the name of her Instagram-famous cats.
19-year-old Bartell attended Swift's 1989 tour concert in Nashville and also described the toll her mom's health has taken on her. "I'm happy to help take care of her and I'm happy to provide for my family but I am nineteen and everything is really hard right now. I feel like I've reached by breaking point."
After Swift made the very generous contribution, Bartell posted about it on Facebook and what the donation meant to her. "Everyone who knows me knows that Taylor Swift is my whole entire life. She has been there for me more than anyone. I really, truly, would not be who I am without her," she wrote. "She shows up every time I need her. She always has and she always will. I wish that I could express how much it means to me that ANYONE has helped my family over the years, let alone Taylor. She is the light at the end of the tunnel and is truly the best thing that has ever happened to me."
This is hardly the first of Swift helping Swifties. In early October, the American Music Award record breaker met an 8-year-old fan named Jacob Hill.
Jacob is autistic, and she donated $10,000 to help get Jacob a service dog. Swift, Jacob and the new dog Reid all met at her Reputation show in Houston. Jacob and his family got backstage passes and front-row seats. "Taylor Swift was so kind. She said Reid was a big puffball and so cute. She was especially awesome with Jacob," Jacob's mom Allison Hill wrote on Facebook. "She didn't see my son's disability she just saw him. She got down on her knees and looked him right in the eyes and said hello and that she was thankful HE came to her show even though she knew it was loud and there was so much going on."
In July, the "Love Story" artist provided free tickets to police officers, fire fighters and other residents of Weymoth, Mass. after police officer Sgt. Michael Chesna died in the line of duty just days before her show.
Taylor Swift continues to make fans' "Wildest Dreams" come true.