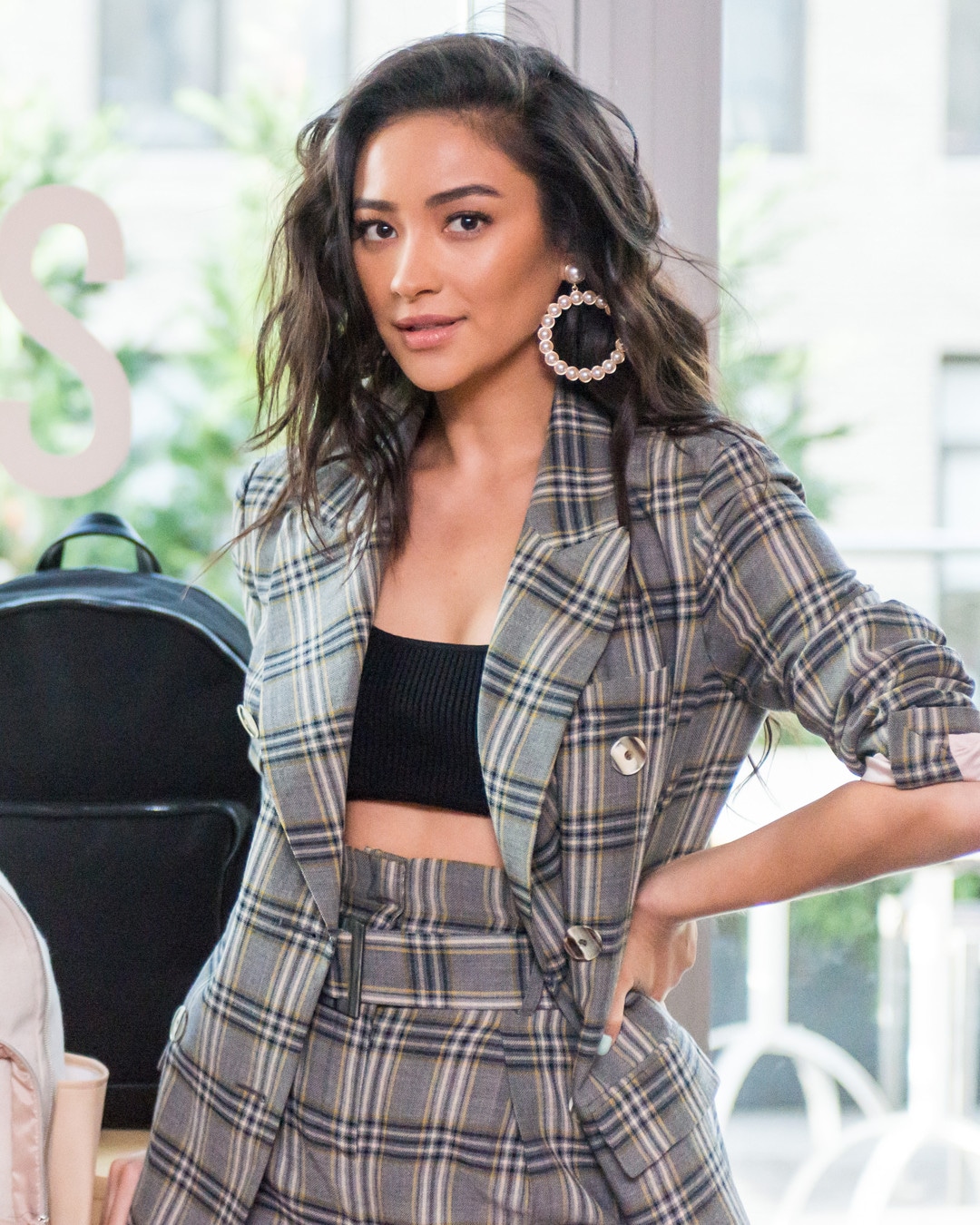 Courtesy of BÉIS
Shay Mitchell's new lifestyle brand is for the go-getter in your life. 
When it comes to creating a life full of adventure and epic style, the former Pretty Little Liars actress is a pro and her Instagram is living proof. But, while she may travel the world in designer looks, don't get her wrong—she's a modern woman with a desire to transform her inspirational life into an attainable lifestyle for everyone. Her new affordable accessories line, Béis, does that. 
"Travel has always been my number one love, followed closely by food," she told E! News. "I knew I wanted to take all the years of traveling I had done and the things I had learned along the way and implement them to create something really functional for any kind of getaway without sacrificing the aesthetic!"
It's easy to swoon over the star's everyday looks and her luggage and accessories line. One scroll through her social media and you'll have both wanderlust and a desire to shop. However, E! News has learned the secret formula to Instagram blogger-level style after the actress shared the nine pieces that everyone needs in their wardrobe, especially during the fall and winter, when travel is a must. 
1: "I love knee high or thigh high boots for fall/winter. They immediately dress up an outfit." 
2: "[You need] oversized chunky sweaters that you can wear as a dress! Especially living in LA, when it gets crisp but never too cold."
3: "I love a big scarf, especially when it doubles as a blanket on an airplane!"
4: "I love a weekender bag to carry all of the items above! Especially one with a separate compartment for the thigh high boots (Looking at you, Béis weekender!)."
5-9: "When I pack I always bring a pair of black denim, blue denim, a black top, white top and a leather jacket. These staple items can mix and match and pretty much work for anything."
Ready to look insta-good? Shop below for our editor's picks, based on the star's recommendations!