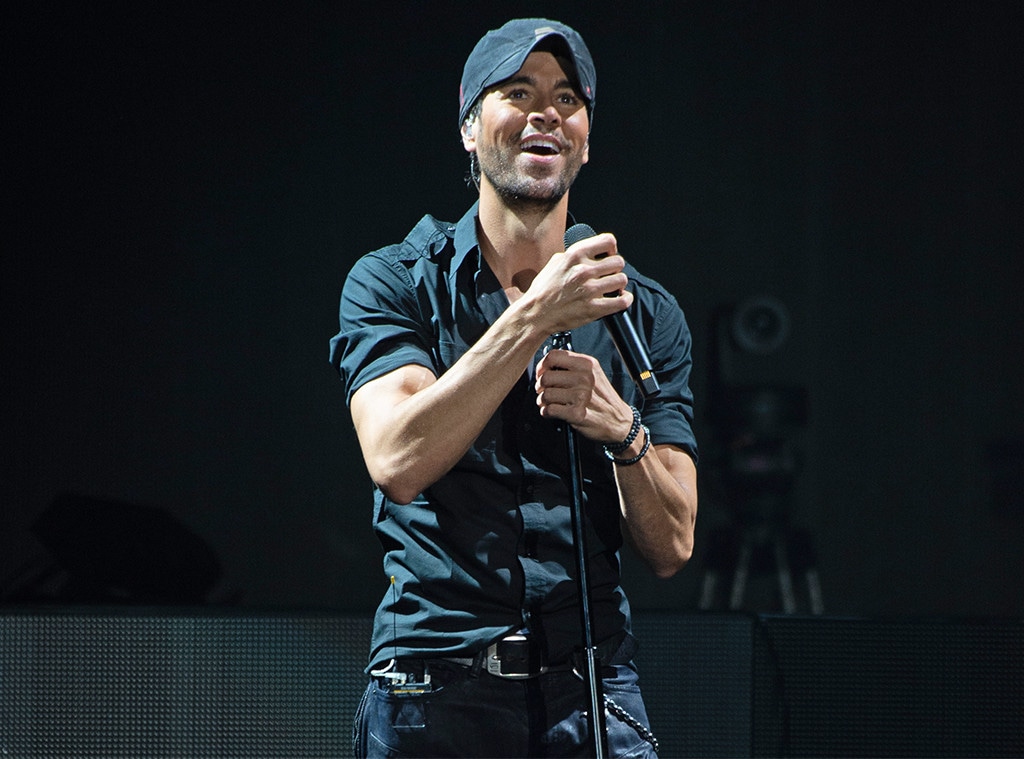 Joseph Okpako/WireImage
Enrique Iglesias isn't a regular dad, he's a cool dad.
The "Tonight" singer stopped by ITV and discussed all things sex, marriage and children-related. He also briefly mentioned those rumors swirling about his retirement.
In December 2017, Iglesias and his longtime girlfriend Anna Kournikova  welcomed twins: Nicholas Iglesias and Lucy Iglesias.  During his conversation with Vick Hope, Iglesias explained that parenthood has changed him in a lot of ways, including the way he drives. 
"It's one of the best feelings in the world," he said of joining the fatherhood club.
"I drive slower. I think about stupid things a few more times before doing them," he added in terms of how he has become "more responsible."
Down the line when his kids perhaps pick up a microphone for the first time and escalate to the top of music charts, he won't mind. "I hope to be a cool, easy-going dad," he explained.
During his interview with ITV, Iglesias revealed that he really doesn't like to be away from his kids for too long, and neither does Kournikova. He hasn't been away for more than two weeks at a time. The singer, who is in Europe for his tour, said that his partner joined him in the U.K., and it's her first time being away from the babies. 
When he is home, he clearly loves amusing them and trying to make them laugh.
The parents met on the set of his music video for the song "Escape" in 2001 and have maintained their very private romance since then. They've kept a very under-the-radar relationship, but they are in fact not married. "When you've been with someone quite a while like I have, it's like being married," he said. "We've been together for 17 years, so what's the difference? I believe in marriage, but whether we're married or not, it wouldn't make such a big difference."
Iglesias added, "I would like to get married some day." 
In terms of his relationship with the former tennis pro, things are better than ever. He insinuated that his sex life with Kournikova is still very active, especially in the mornings. "That's exactly what I do for breakfast," he joked to Hope.
He told the British publication The Sun on Oct. 9, "It's probably more sex now than ever. The sex has not diminished."
Iglesias has been in the music business game for a long time, but retirement may not be in the future any time soon. 
When asked about rumors of him hanging up the microphone one last time, he said, "I go through cycles."
"I've been thinking of retiring since I was 19," he admitted. "There's days that I say, 'Maybe this is it. How much longer can I do this for?'"
He continued, "I have good times and I have bad times. But does it cross my mind? I would be lying if I said it didn't."
Watch his full interview with ITV above.