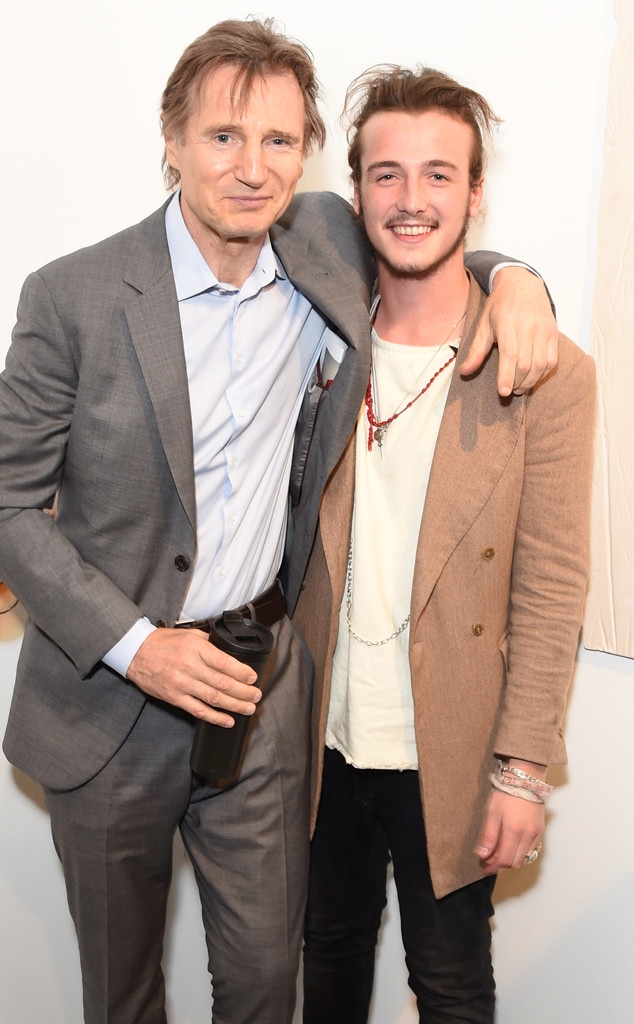 David M. Benett/Getty Images for Maison Mais Non
Liam Neeson's son Micheál is paying tribute to his late mother Natasha Richardson.
In the months approaching the 10-year anniversary of his mom's death, the 23-year-old has decided to change his last name to Richardson. The Tony Award winner passed away in 2009 after suffering a head injury during a ski trip in Canada. "He's taken, officially, the name of his mother. He's Micheál Richardson, not Micheál Neeson," Natasha's mother, Vanessa Redgrave, said of the change (via Daily Mail).
She went on to explain, "That wasn't because he wanted to avoid his father's fame, which is enormous. He wanted to hold his mother close to him — because she was a remarkable actress. Absolutely remarkable."
Liam and Natasha tied the knot in 1994 and welcomed two children together, Micheál in 1995 and Daniel in 1996.
Micheál, who was 13 when his mom passed, previously opened up about her death in a 2015 interview with the The Sunday Times, calling the loss "devastating."
"But in my mind, subconsciously, I either pushed it out or stored it deep inside," he shared. "And so, within the next week I was like, 'OK, on with my life.'"
He later moved to New York and was "partying a lot, looking for self-gratification. I wanted to be the man, doing these drugs."
"Everybody said, 'This kid has lost his mum, that's where the problem comes from.' And I was, like, 'No it isn't, I just like to party,'" he went on to tell the outlet. "But looking back, I realize it was a delayed reaction."