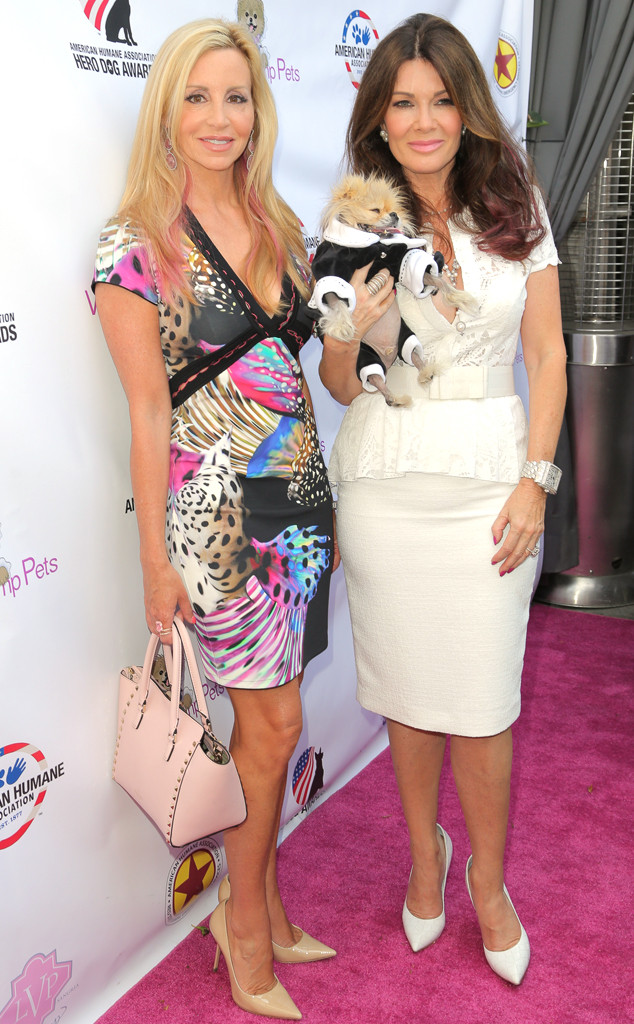 Chelsea Lauren/WireImage
Camille Grammer married beau David C. Meyer on Saturday in Hawaii in front of family and friends, including her Real Housewives of Beverly Hills co-stars. Well, at least most of them.
Lisa Vanderpumpwas notably missing from the festivities, which drew many reactions online. Later in the evening, she addressed the fans, posting a throwback photo of her at a 2015 Los Angeles Dodgers game. The Dodgers won Game 7 against the Milwalkee Brewers on Saturday, cinching the National League championship, and will compete in the 2018 World Series this week.
"Now, let's concentrate on the important stuff... Go Dodgers!!!" Lisa wrote. "If you need me back to throw the first pitch, I'm available."
Camille told People she "understands" why Lisa didn't come, saying, "I respect her decision. Lisa was very apologetic about it."
A source close to Lisa told People that the reality star is "going through a lot right now," citing heightened tensions with the Housewives and adding that the death of her brother Mark in May "took a toll" on her.
"Lisa's choosing not to film during any of the group activities," the source said, "Lisa doesn't want to be around the women as a group, so she's getting less filming time. But nobody has quit. She's definitely still on the show."