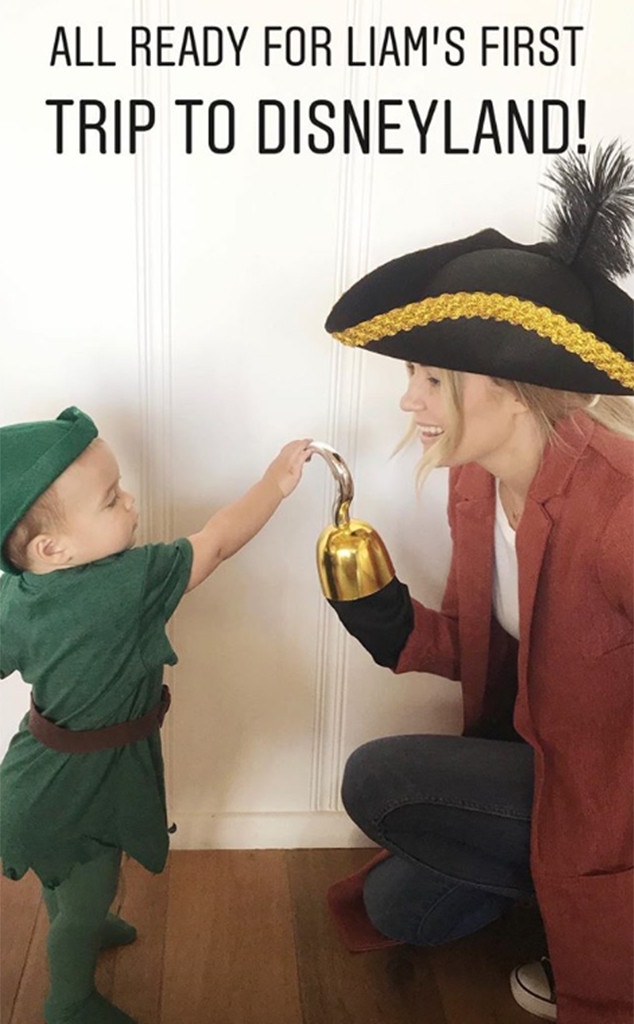 Instagram
Ahoy there, it's Lauren Conrad and her son!
The 32-year-old Hills alum and fashion designer took her and husband William Tell's 1-year-old boy Liam on his first trip to the theme park, which is currently decorated for Halloween, and celebrated the holiday early with him by having the two wear coordinated Disney costumes; she dressed up as Captain Hook and dressed her son up as Peter Pan.
"All ready for Liam's first trip to Disneyland!" the 32-year-old Hills alum and fashion designer wrote on a photo of the two posted on her Instagram Stories on Friday.
Conrad later shared a photo of Liam pointing and marveling at the singing, animatronic puppets on the It's a Small World ride.
Conrad has occasionally shared photos of her and Tell's son on social media over the past year.
Watch:
Lauren Conrad Talks Son's 1st B-Day, Motherhood and More
On Thursday, Conrad posted on her website pics of her and Liam in other coordinated costumes; she dressed up as Melanie Daniels from Alfred Hitchbock's 1963 horror film The Birds and dressed Liam up in an oversize blackbird costume.
"I hope this little blackbird grows to ♥ this holiday as much as I do!" Conrad wrote.