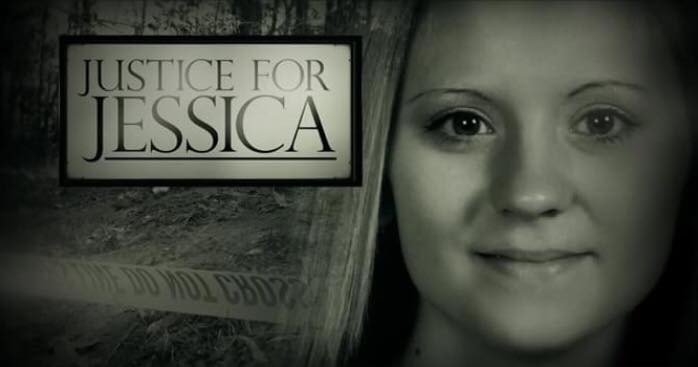 Facebook
Justice continues to elude the family of Jessica Chambers.
A second murder trial in the Mississippi teen's 2014 death ended on Oct. 1 with a hung jury, just as the first trial did a year ago. Chambers' accused killer, Quinton Tellis, remains in prison while he serves out a five-year sentence for an unrelated burglary conviction, and he's also facing charges in the 2016 stabbing death of 34-year-old Meing-Chen Hsiao, an exchange student at the University of Louisiana, Monroe.
His supporters, including his mother and a group of dedicated protesters who reliably gathered outside the Batesville, Miss., courthouse every day, felt relieved, if not particularly vindicated.
According to accounts of both trials, the defense did its best to sow reasonable doubt when it came to Chambers' final, agonizing hours of life after she was set on fire in her own car while parked off of a rural highway in her hometown of Courtland, Miss. She managed to get out and walk toward the road, burned on 90 percent of her body and wearing only underwear. At trial a witness described seeing what looked like a "zombie" from afar. And while multiple first responders testified that she was attempting to speak and may have said her killer's name, a burn expert testified that injuries to her face were already too severe for her to have made any coherent sound. She died a few hours later at the hospital.
The prosecutor in Mississippi now says he'll have to coordinate first with Louisiana prosecutors before deciding on whether to retry the case or not.
"I won't give up on justice for Jessica. Jessica will have her justice," the slain teen's mother, Lisa Daugherty, told Memphis' Fox 13 in October 2017, after the first mistrial—declared after the verdict was initially read as not guilty. When the judge polled the jury, several jurors said they voted guilty, and because they weren't unanimous the judge declared a mistrial.
"[It was] total chaos for both families," Daugherty said. "That was just the weirdest thing I've ever seen. I just don't know. To me, it was a hard day for both families."
The jury had been selected from 200 miles away in Pike County because of the massive amount of media coverage in and around Courtland.
"I can't say what Quinton felt but the moment you're in the midst of a week trial and the jury comes back and says, 'We find the defendant not guilty,' and there's a great sense of relief there," defense attorney Alton Peterson said, per Memphis' Commercial Appeal. "Then, you find out that's not valid and is the result of confusion in the jury box. I don't know how to describe that."
Rogelio V. Solis/AP/Shutterstock
After the second mistrial was declared this month, Panola County District Attorney John Champion told LocalMemphis.com, "I'm absolutely not prepared to say that now or in the next couple weeks. I wanna see what happens in Louisiana and then have a talk with the family at some point about which way we go, um, on the case."
Oxygen's Unspeakable Crime: The Killing of Jessica Chambers continues Saturday with a sixth episode devoted to the second trial. The docu-series chronicled the case from its grisly beginnings, when the 19-year-old was attacked on Dec. 6, 2014; into its emergence as the latest true crime obsession on social media, with tips and theories pouring in from all over the country; through the investigation, Tellis' arrest and the polarizing, racially charged media coverage; and concluding with first trial No. 1 before delving, unexpectedly, into trial No. 2.
Jamie McCarthy/Getty Images
"In many ways, Jessica was like most teenagers, strong-willed and rebellious. She was finding her way and learning to walk her own path and I think people can relate to that side of young adulthood," director Joe Berlinger, whose credits include the Paradise Lost documentary trilogy about the West Memphis Three, told Newsweek last month. "People wanted to know how this could have happened and who could have committed such a personal crime. I think that, plus the trial of the accused killer, Quinton Tellis, playing out in real-time really made this series unique."
The veteran documentarian added, "Viewers will hopefully see both sides of a complex story. We really investigated the 'grey area' of truth vs. fiction, guilt vs. innocence and ultimately a family's and a town's pursuit of justice. Racial tension cast its shadow on the entire town of Courtland, to the point where it would be a disservice to the viewer not to highlight it."
On the night of Dec. 6, 2014, roughly 8:15 p.m., Jessica Lane Chambers was about two miles from her family's home in Courtland (population just over 500) when her 2005 Kia Rio erupted in flames.
A passing motorist called police and the Panola County Sheriff's Department and local fire department responded to the scene. It was reported directly afterward that Chambers tried to say something to responders but they couldn't understand her. Jessica was airlifted to a hospital in Memphis, Tenn., where she died the next day. Word spread quickly in her small hometown.
"It's just a wasted life," local family friend Louise Aaron told Memphis' Fox 13. "I sure hope they catch them real quick and put them in prison."
Hundreds of people attended Jessica's funeral on Dec. 13, the first of a series of events organized by family and friends to remember the happy teenager, a former high school cheerleader and aspiring nurse. Soon, the FBI, ATF and U.S. Marshals were assisting with the local investigation.
Meanwhile, it had only taken a few days since Jessica's death for the first fraudulent fundraiser to show up online. Her parents had to issue a public warning to be ware of scammers hoping to play on people's grief. As months went by with no arrests, strangers started harassing the family, including Jessica's mom, Lisa Daughtery (who took to wearing a pink "Justice for Jessica" T-shirt in 2015 and continued to text her daughter for awhile after she died), accusing them of having something to do with the crime. Self-appointed at-home detectives obsessed over every detail of the case, even digging up phone numbers for her exes and others on the chance they might be involved.
At the same time, the reward for help solving the case ballooned to $54,000. Strangers sent gifts, cards and flowers. According to BuzzFeed News' Katie Baker, whose reporting inspired and proved instrumental to the Oxygen series, someone even sent Daughtery—who started to spend her days online communicating with the folks who were obsessively following the case—a new phone after hers broke and someone else bought her a new laptop because state authorities hadn't returned hers yet.
"I don't want to close the computer, because I don't want to close my eyes," Daughtery told BuzzFeed in June 2015. "If I close them, I see her burning." She had last seen Jessica at around 5 p.m. on Dec. 6, when the girl said she was going down the road to the gas station and convenience store. Two hours later, she told her mom she'd be home soon. An hour after that, Jessica's father—who worked for the Sheriff's Department as a mechanic—got a call about the fire.
Also according to BuzzFeed, authorities had told Ben Chambers, Jessica's dad, that she had said multiple times in a hoarse whisper to rescuers, "Eric did this to me"—evidence that would be thoroughly debated at trial.
"I bet if you polled a hundred people and asked them to name their greatest fear of dying, burning would be number one," Champion, the district attorney, told the site. "When you see a case like this, it's often very, very personal."
But while federal, state and local authorities continued to pursue every lead, nothing shook loose—and nothing helpful ever came from the self-appointed detectives and true-crime junkies on the Internet either, Champion said. Her ex-boyfriend Bryan Rudd's wounded pride? Drug deal gone wrong? A jealous best friend who snapped? Mom? Dad, who had spent time in prison for cooking meth? ISIS? (No, seriously.) Even the fact that Rudd had lived in Iowa since 2013 didn't satisfy social media. 
"Maybe 50" people in their town of 500 were not suspects, Daugherty said.
There was also online speculation that Jessica, who had dated black men in the past, had been attacked by white supremacists for being in an interracial relationship. Or, contrarily, online conspiracy mongers theorized that the perpetrators were black because Jessica had been in a gang and was killed in retaliation for trying to get out of it, but it wasn't P.C. for investigators to pursue that theory.
(Mississippi, incidentally, overlooked ratifying the 13th Amendment abolishing slavery until 2013. After a brief period of being legal during Reconstruction, interracial marriage was illegal in the state until 1967, when the U.S. Supreme Court considered the case of Loving v. Virginia and declared such state laws unconstitutional. Though many residents, particularly the white ones, would say that people of all races tend to get along in their day to day lives, including in Jessica's hometown, and enjoy deep bonds in their communities, a legacy of racial tension can't help but run deep through the state's history.)
"Jessica loved everybody. She's never seen a color in a person," her friend Ashunta Winfield said on Unspeakable Crime.
Jessica wasn't a choir girl—she smoked, fought with her parents, had volatile relationships with boyfriends who had trouble with the law and was known by her family to sometimes react violently during fights. Half-sister Amanda "AJ" Prince, who created the "Justice for Jessica" Facebook page, and stepmother Debbie Chambers said that Jessica's behavior changed when she was 17, after her older brother Allen died in a car crash.
Her friend Lakesha Myer, who testified at trial, claimed she sold marijuana. And she did know some shady people.
"I think Jessica got in over her head with some people and found out some things she shouldn't have known, because she was smart off her own mouth," Ben Chambers told BuzzFeed, which reported that gang members had offered condolences to the family after Jessica died. 
"I wish that people would know that Jessica, regardless of whatever mistakes she made, was a good person," Theresa Fleming, Bryan Rudd's mother, who had let Jessica live with them for awhile in 2013, said. "She did things that every other teenager does. But she's not here to defend herself."
"Nobody ever claimed she was a saint," Jessica's mom told People last month as the retrial got underway. "She never treated anybody different. It didn't matter what you'd done, because she wasn't a judgmental person. Everybody deserved a fair chance even after they'd done their time, and she believed that."
"I think about it over and over," Charlotte Wilkerson, Jessica's neighbor and BFF whom Internet sleuths also zoomed in on as a possible suspect, also told BuzzFeed. "It sounds to me like a crime of passion. Someone had to have a strong vendetta against her." Jessica was supposed to go to her house the night she died for Charlotte's son's birthday party.
In December 2015, 17 suspected local gang members were arrested on gun, drug and counterfeit charges and, while Champion didn't expect anyone to be directly tied to the Chambers case, he told People,"in their plea negotiations, all will be given the opportunity to help themselves and maybe that will bring us closer to the truth."
He also said at the time that they finally knew who Jessica was with in the hour before the fire.
It wouldn't be until February 2016 that authorities announced a break in the case.
"I would say from a confidence standpoint the team of investigators working on this case have a level of confidence that we have not had before now," Sheriff's homicide investigator Major Barry Thompson told Fox 13 on Feb. 23. "There is a direction that we are going in now that we haven't gone before...and it seems to be a good direction that we are headed in, yes, sir."
Asked who could have done such a thing to Jessica, Thompson said, "I can't say 100 percent that it was somebody that she knew but just the sheer hatred of the crime tells me it took it to another level."
Fox 13 reported soon afterward that Quinton Tellis, who was in jail in Louisiana for using a stolen bank card (which turned out to belong to the dead student in Louisiana) and on probation for drug possession in Mississippi, was about to be indicted for Jessica's murder. In December 2014, he had been living with his mother in a trailer up the road from the convenience store where Chambers was last seen before the fire.
His DNA was found on Chambers' keys and his cell phone records connected him to the location that night.
"Never seen him before. Never talk to him or nothing. I don't know nothing about him or anything," Ben Chambers told the station. "This is just the beginning for justice for Jessica," Lisa Daugherty said. "It's long overdue and it's a long road ahead."
Tellis was charged with capital murder and arson on Feb. 24. "It took time to build this case," Champion said at a news conference. "The investigating team we have we, for lack of a better word, methodically plugged along making sure that if we got this information we had something to back it up with. It absolutely took a long time to do that." 
He added, "We never believed that this was gang related. We never believed that this was drug related. From the get go, just from the facts we looked at did not lead us to those conclusions. The technological data that we had available to us is no doubt what helped us solve this case."
Meanwhile, Meing-Chen Hsiao was killed in August 2015, and on the day her body was discovered, Tellis married a woman who had been writing to him in prison.
Family members who didn't want to be identified immediately told Fox 13 they didn't think Tellis was guilty. He entered his not guilty plea on July 14, 2016.
Eventually, investigators said that Jessica had met Tellis in November 2014, around Thanksgiving. He was seven years older and had attended the same high school before she was a student there. He also just been released from prison that October, where he had served time for burglary.
"He was introduced to Jessica through a friend at a gas station in Courtland, Mississippi," FBI Agent Dustin Blount testified during the first trial in 2017. "They would ride around a lot together, numerous times. He went as far to say they at one time had a sexual relationship. He stated they were in the passenger seat, and he went into detail to say the passenger seat was reclined back and he was sitting in the passenger seat and Jessica Chambers was on top of him."
Tellis said that encounter was the only time they had sex, according to Blount. The prosecution maintained that text messages proved that Tellis was eager to have sex with Jessica again.
"There was a series of text messages between the two, even on the day that she died, where he is asking her for sex," John Champion said in court. The front seat in the burned-out car was pushed down in a way resembling how Tellis had described it from their other encounter. Champion stated that Tellis had tried to suffocate Chambers and then, thinking she was dead, doused her with an accelerant and lit her on fire.
A friend of Jessica's testified that the three of them rode around in Chambers' car earlier in the day, and the two girls smoked marijuana, but Tellis didn't. Tellis later admitted to investigators that he saw Jessica that night, and they went to a fast food restaurant together. Various friends he claimed to be with when the fire started couldn't confirm his alibi. He next turned up on a store security camera several miles away buying a phone card for a girlfriend who lived in Louisiana at 8:26 p.m.
Rogelio V. Solis/AP/Shutterstock
On Unspeakable Crime, legal analyst Beth Karas is seen asking Tellis in a phone call why he deleted all of his texts from Jessica and her contact info after she died.
"I wasn't scared but after we found out who it was...who died there, I mean, I just deleted my contact with her," he's heard saying. "Because I didn't want to have a deceased person on my phone, with a number in my phone that's just gonna be no longer used."
Tellis did not testify in his own defense at trial.
Instead, his defense team made the fact that multiple first responders said that they heard Jessica say the name "Eric" (investigators interviewed numerous Dereks and Derricks as well as Erics) the centerpiece of their case. Before the retrial began on Sept. 24, the defense accused Champion of trying to coach a jailhouse informant into claiming that Jessica had sometimes called Quinton "Eric," but that was before the second jury was seated and the court refused to consider a misconduct allegation.
"I sat there and held her hand. That's all I could do," firefighter Cole Haley testified on Sept. 25. "I said, 'Sweetheart, it's going to be okay,' and she said, 'I'm going to die.'"
Ultimately it sounds as though two juries couldn't get past the possibility that Chambers at least tried to identify her killer, and the name did not sound like Quinton Tellis.
And now, while Tellis, 29, is hardly a free man, justice has not yet come for Jessica.
When his daughter's accused killer was first indicted, Bruce Chambers struck an optimistic tone. 
"She'll be at peace now," he told reporters. "I always told her some day it would come and it did. Just like Mr. Champion said, this is the first step. There's a lot of steps to it, you know. It takes time."
Unspeakable Crime: The Killing of Jessica Chambers airs Saturday at 7 p.m. on Oxygen
(E! and Oxygen are both members of the NBCUniversal family.)