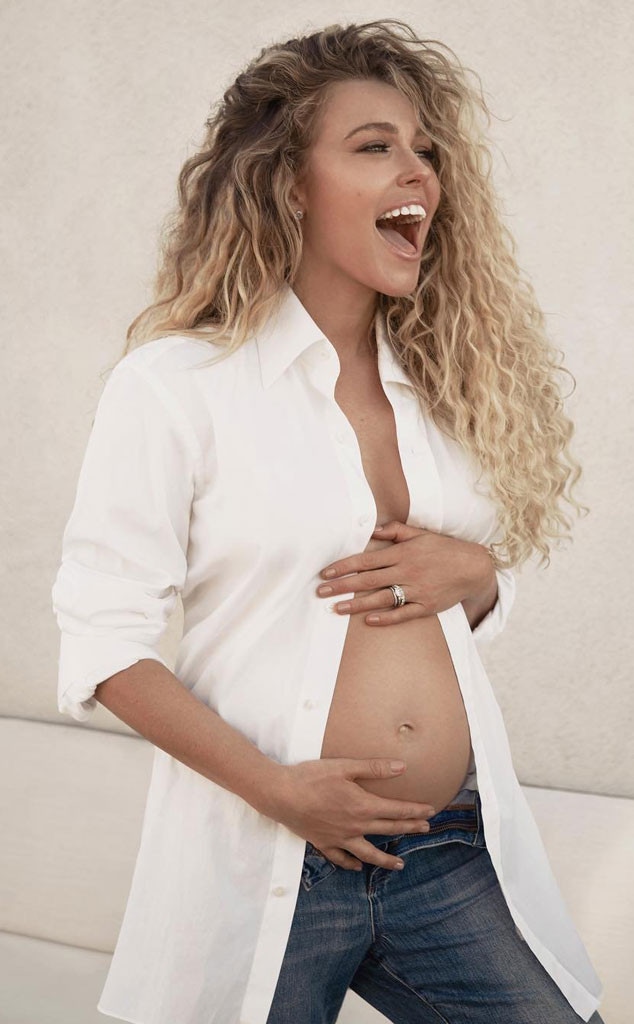 Instagram
Rachel Platten appeared on Friday's episode of Good Morning America and announced the sex of her first child. After the host held up two GMA-themed onesies—a pink one and a blue one—the "Fight Song" singer picked the pink ensemble and revealed she's having a girl. 
"That's it. That's the gender reveal," Platten said with a giggle after breaking the news. 
Platten announced her pregnancy in July. The mother-to-be broke the news by posting a picture of her cradling her baby bump on Instagram.
"This is one of my most exciting announcements, but also one of my most vulnerable. So here goes.... I am pregnant!!" part of her announcement read. "I can't believe I'm finally typing these words—I have wanted to share this news for months. As I thought about how to share what I have been experiencing, I became paralyzed about doing it the exact, perfect way—how to express all of my total bliss and yet all this fear too? I finally realized that I can't worry about making being ME comfortable for everybody else, I have to share this journey MY WAY: with honesty, vulnerability, love and an open heart."
Since then, she's continued to keep fans updated on her road to motherhood by posting pictures of her pregnancy journey on Instagram.
"My innie is an outie, my ribs hurt, my tits hurt, my butt hurts, my everything hurts. But I feel my baby so much more present lately and we meditate together in the am and it's such an amazing connection," she wrote earlier this month. "I realize that what I want it to feel I have to feel first, so if that's peace I have to embody peace—If it's joy I have to remember to soak up all the joy and love around me. It kicks me to wake me up and it's the cutest thing but also bizarre because it's like an alien trying to get out of my body..... ok so that's about it and how are you!"
Platten also enjoyed a baby moon at the Four Seasons Resort Lanai in Hawaii with her husband, Kevin Lazan, earlier this fall and even wrote a song, "You Belong" dedicated to her future little one.
This is the first child for the couple.
We can't wait to meet the little lady!