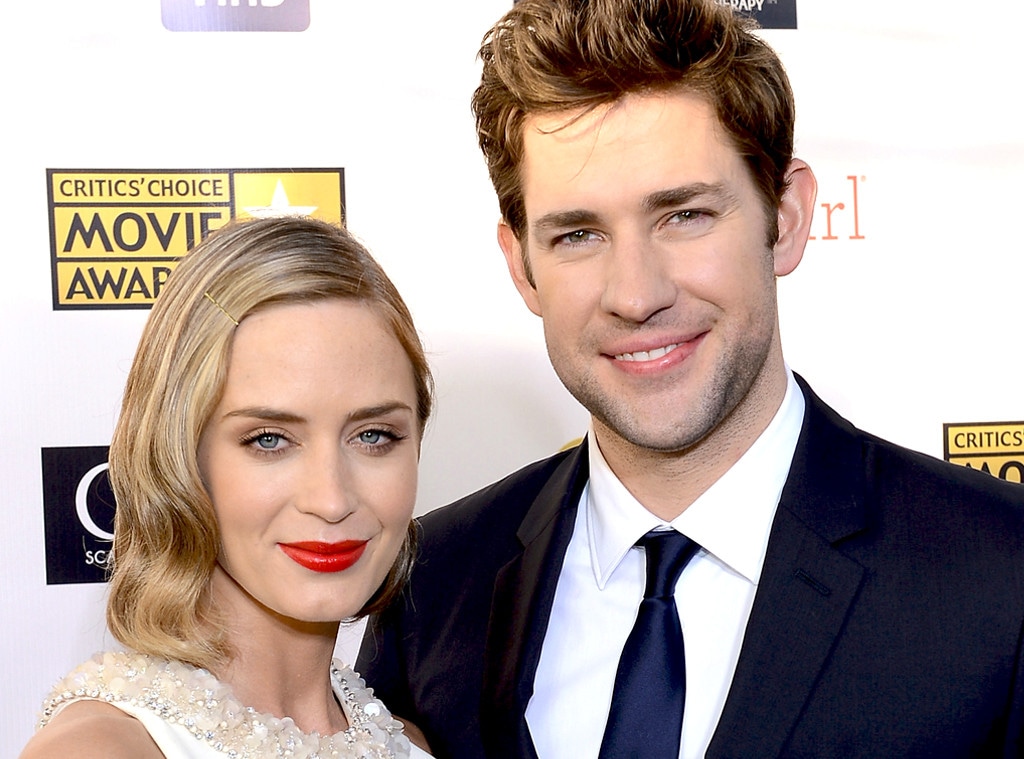 Larry Busacca/Getty Images for BFCA
There is no doubt that John Krasinski and Emily Blunt make the perfect pair both on and off screen.
The duo meet nearly a decade ago and married at George Clooney's home in Como, Italy two years later on July 10, 2010. If that's not the start of a fairy tale romance, what is?
Since tying the knot, the pair have welcomed two daughters—Hazel, 4, and Violet, 2—into their adorable family.
The Office alum and the Mary Poppins star have made no secret about their love of parenting, why their relationship works, and their admiration for each other in interviews over the years, which again is so freaking cute.
Since we can't actually be the third wheel with this perfect pair, we will have to settle for reliving all of their sweetest moments below in order to fall in love with them all over again.
Throughout the years we've loved every moment that the couple has shared with us, but none of that compared to the moment they finally starred alongside one another in A Quiet Place this year.
If you are like us, it was a long wait to see the pair act together, but like all good things, it was worth it. 
Since the horror film is up for four People's Choice Awards, including Movie of 2018, Drama Movie of 2018 and Drama Movie Star of 2018 for Blunt and Krasinski, why not celebrate the power couple by scrolling through their best photo moments? It's a win-win!
To find out if A Quiet Place becomes a big winner at the E! People's Choice Awards don't miss the show airing live on E! later this month.