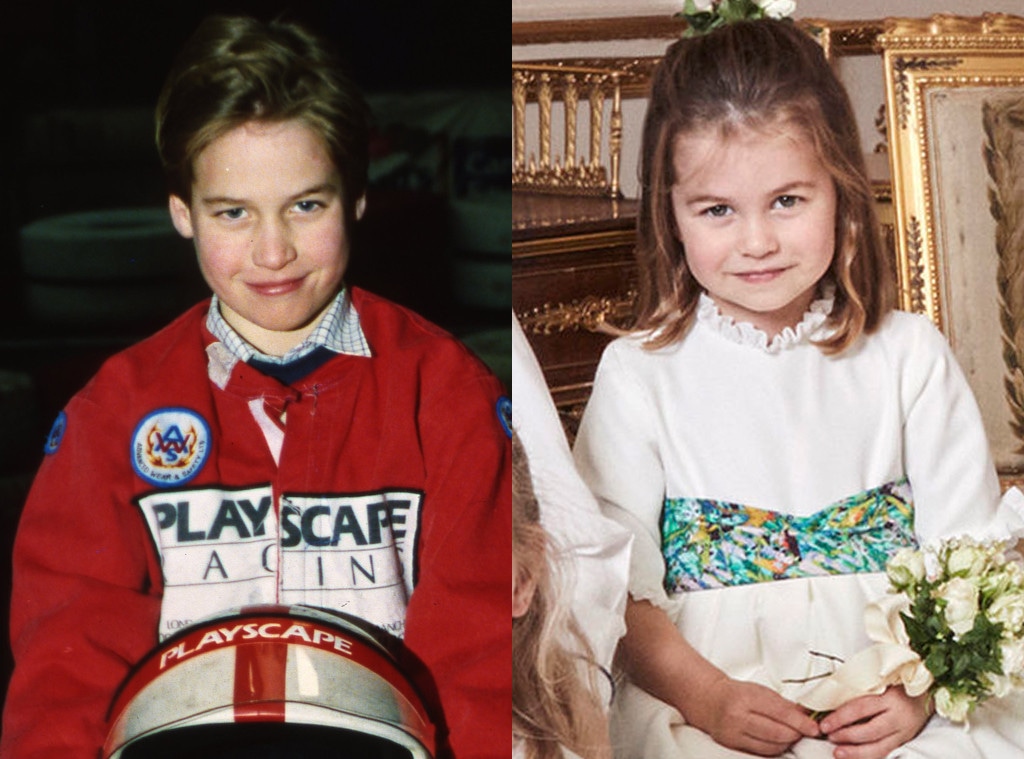 Anwar Hussein/Getty Images; Alex Bramall/PA Wire
Move over Queen Elizabeth because Princess Charlotte has a new lookalike!
It is not secret that the famous Royal couple and their three beautiful royal children—Prince George, Princess Charlotte and Prince Louis—share similar looks. But, in a new photo of Princess Charlotte, it is clear she takes the cake when it comes to which of the kiddos looks the most like their dad, Prince William. Royal watchers noticed the familial resemblance between the future king and the princess after photos from Princess Eugenie's wedding were recently released. 
From their shared "Diana smirk" to their dazzling eyes, fans went wild over the eerily similar photos of the father and daughter. But this isn't the first time Anglophiles noticed the shared looks between the Prince and Princess.
To see more striking similarities for yourself, check out the photos below!
Chris Jackson - Pool/Getty Images
The family has been known for taking their little ones out to do normal family activities, including going to polo matches, escaping on ski trips, catching their children when they fall down—except most families don't have the whole world watching. Take Prince William carrying the royal tot in the picture above in British Columbia, Canada. Princess Charlotte, now three, was just 16 months at the time, playing at at a bash for Canadian military kids alongside older brother Prince George, five. In this photo, the toddler and her famous dad are clearly twins, with their cheeky grins.
David Fisher/REX/Shutterstock
Another instance where the father-daughter duo showed off their similarities was shortly after they welcomed little brother Prince Louis at the Lindo Wing at St. Mary's Hospital in London. The Duke of Cambridge was performing typical dad duties, walking the older  siblings to meet their baby brother for the first time. Princess Charlotte charmingly gave the crowd what has become her signature wave, but it wasn't the wave that caught the attention of the world, but the way the Royal dad squints just like Princess Charlotte. 
PA Images via Getty Images
Looking ahead, we wouldn't be surprised if Charlotte continued to look like her dad as she grows up. If she remains on the same path, this photo she may look like her dad in this picture of him as a young adult.
And in other Royal news, Prince Harry and Duchess Meghan announced they are expecting their first child. Maybe they will have a mini-me one day!