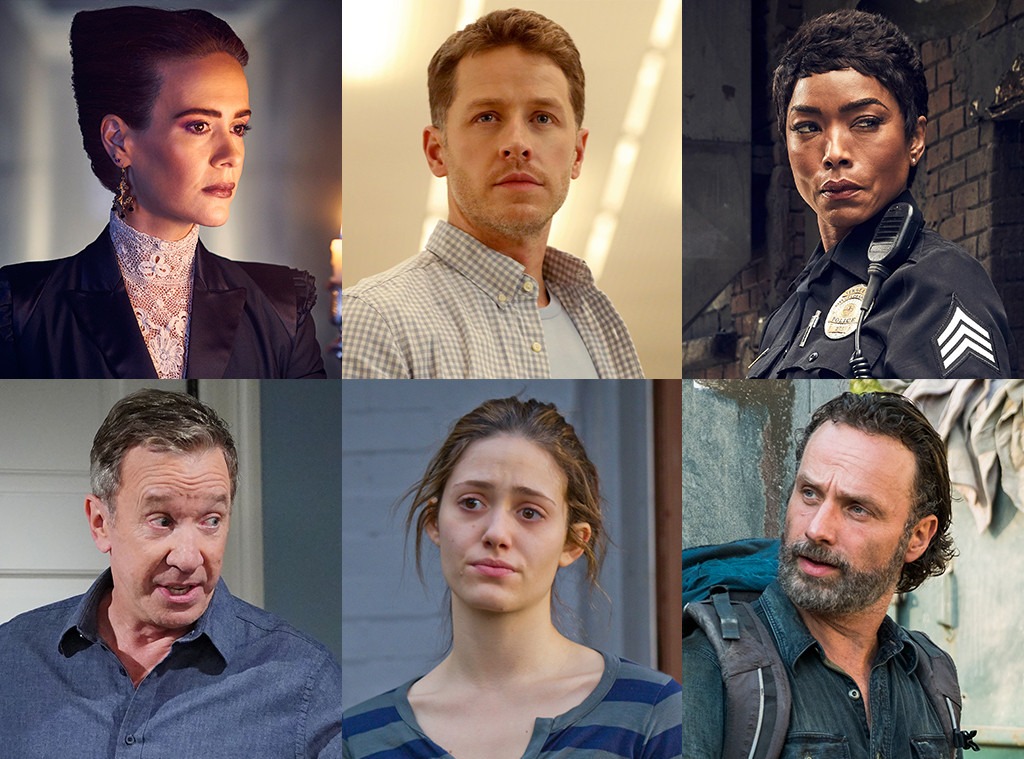 FX; NBC; FOX; Showtime; AMC
The air is crisp, the leaves are changing, and the ratings are in. Fall TV is in full swing, with the big five networks—ABC, NBC, Fox, The CW and CBS—all having debuted the majority of their new and returning shows. Cable heavyweights like American Horror Story and The Walking Dead are back with new episodes and streaming services like Netflix are gearing up to introduce what could be some of the biggest shows yet. It's a good time in TV—for some. Especially witches. Lots and lots of witches.
But back to that "for some." Yes, the ominous "for some." For every winner this fall TV season, there's a loser. From a rash of exits to low ratings (ratings are down, like, way down, for a lot of shows), it hasn't been an easy fall for some shows and fandoms.
Below, check out the winners and losers of fall TV 2018.