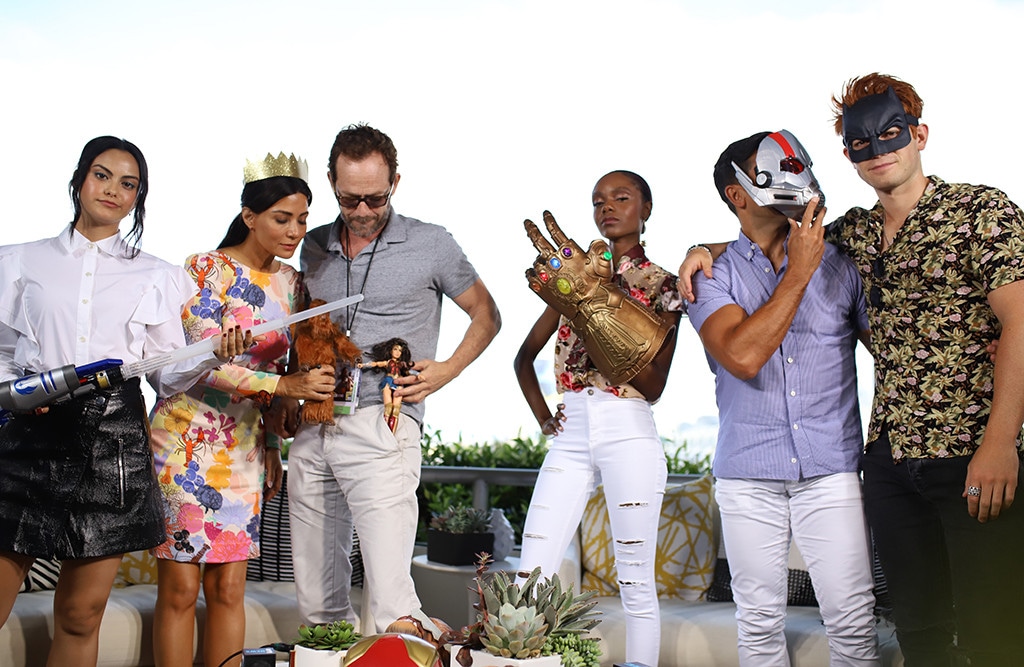 Kylie Gayer/E! News
Riverdale is a small town full of secrets, scandals and milkshakes, but the cast of Riverdale is full of bubbly personalities, go-getters and real-life BFFs.
Even though the cast has only been together for three years, they are basically family and they totally act like one. From pool days and trips to the desert together, to goofing off in Vancouver and eating out at fancy events, these actors can't get enough of each other.
This is great news for fans of the hit CW series, because it means more cute pictures of your favorite actors spending time with their cast mates for you to look at...and secretly wish you were a part of. No judgment, we wish we were a part of this squad, too!
In fact, there are so many fun times of these stars—including, Cole Sprouse, Lili Reinhart, Camila Mendes, KJ Apa and more—hanging out outside of the show that we had to give these moments and snaps their very own gallery.
Now that Riverdale is a 2018 E! People's Choice Awards finalist in four categories including, Drama Show of 2018, and three solo nods—Sprouse is up for Male TV Star of 2018, Mendes for Female TV Star of 2018 and Apa for Drama TV Star of 2018—we can't stop keeping track of what all the stars of the show are doing on a regular basis.
Some might call this stalking, but we work in entertainment so we classify it as "research." Like what we did there? 
When it comes to our "research" we've discovered that both the cast and the series are totally worthy of their PCAs nods, because, well, the actors are brilliant and the show is so freaking intriguing.
Since the actual People's Choice Awards don't air until next month, we've rounded up the best cast moments from the boys and girls of Riverdale to hopefully tide you over until then.
Plus, you can always watch the series itself on Wednesdays at 8 p.m. on The CW!