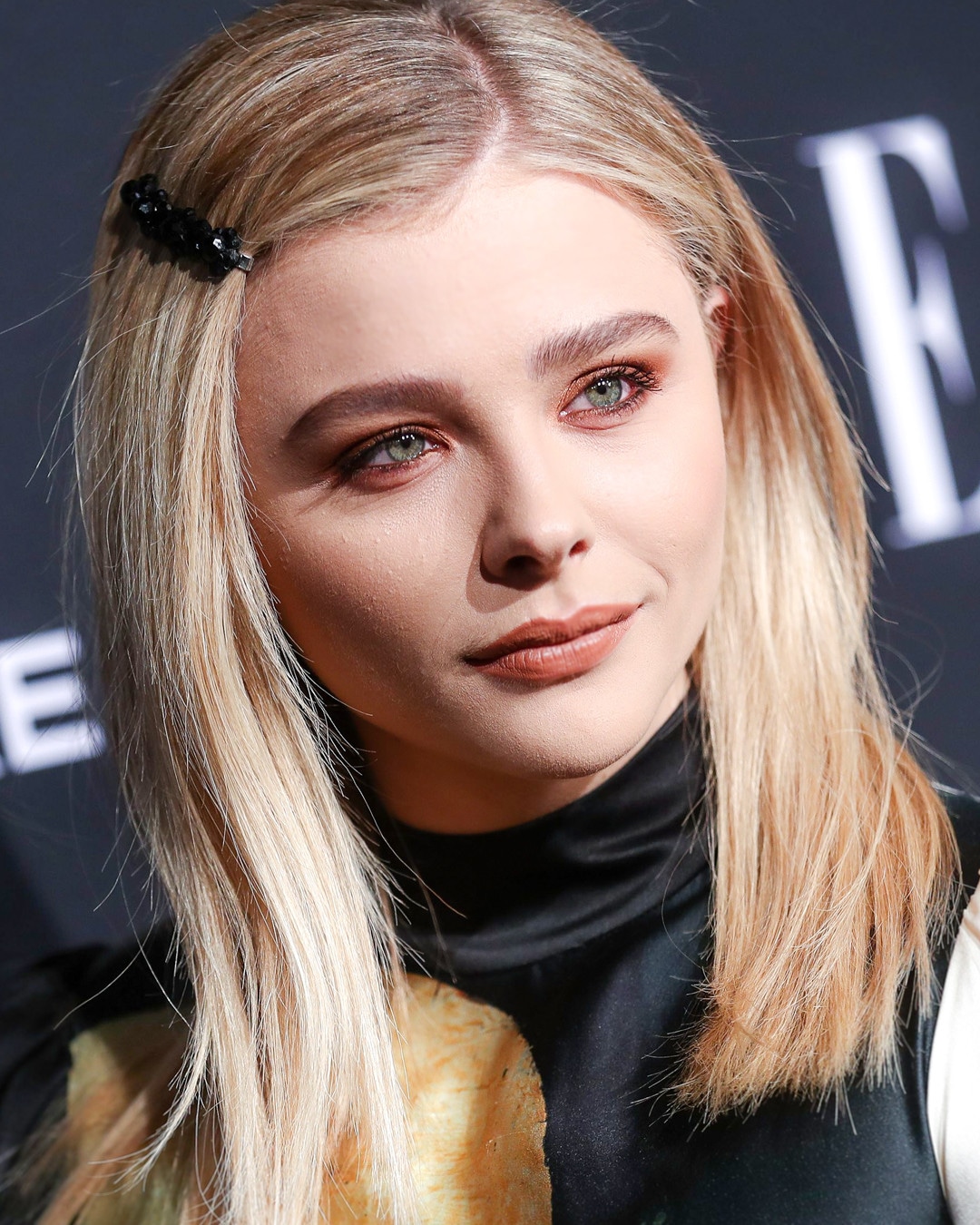 Charles Sykes/Invision/AP/Shutterstock
This makeup artist has the answer to your bold eyebrow dreams. 
It's no secret that Chloë Grace Moretz has some of the most sought-after brows in Hollywood. As she recently revealed to Byrdie, her mom was "super strict" about not plucking them as a youngster and they've taken their signature shape ever since. 
"Even when it wasn't cool and all my friends had thin eyebrows and everyone was like, 'You have a boy's eyebrow,' I was like, 'Well, eff you, this is my eyebrow,' and then it became cool. So I got really lucky with that. But I just don't touch 'em," she told the website. 
While they may be the result of some Brooke Shields-esque genes, her makeup artist Mai Quynh revealed her process and go-to products for giving those brows an extra boost. 
As Quynh explained to E! News at the U.S. launch of Jill Stuart Beauty, she'll sometimes grab an Anastasia Beverly Hills brow pen, a product that is something like a "felt tip marker," if she wants something "really sheer." With a felt tip marker, you can control how pigmented and thick the strokes appear based on how much pressure you use. If she wants something more "defined," the celebrity makeup artist will grab an eyebrow pencil.
Generally, pencils are helpful for outlining and shaping a brow as well as filling in sparse areas and emulating the look of individual hairs. 
For that standout feathered look Moretz often rocks with her brows, Quynh told E! News she applies Givenchy's Mister Brow Groom Universal Brow Setter to the brows to help the hairs stand up and adds Laura Mercier clear eyebrow gel to top them off. 
If you're looking to make your eyes really pop, pair those bold brows with some serious 60s-inspired, doll-like lashes. Quynh's method? Gluing two sets of strip lashes on top of each other, like she did for Moretz at a New York screening of The Miseducation of Cameron Post in August. 
For even more mod flair, she added fake lashes on the bottom, too. If that sounds way too tricky to try, heed Quynh's advice: cut a strip of lower lashes into sections and glue them individually under the lash line for an easier application. 
Ta-da! Smize away.