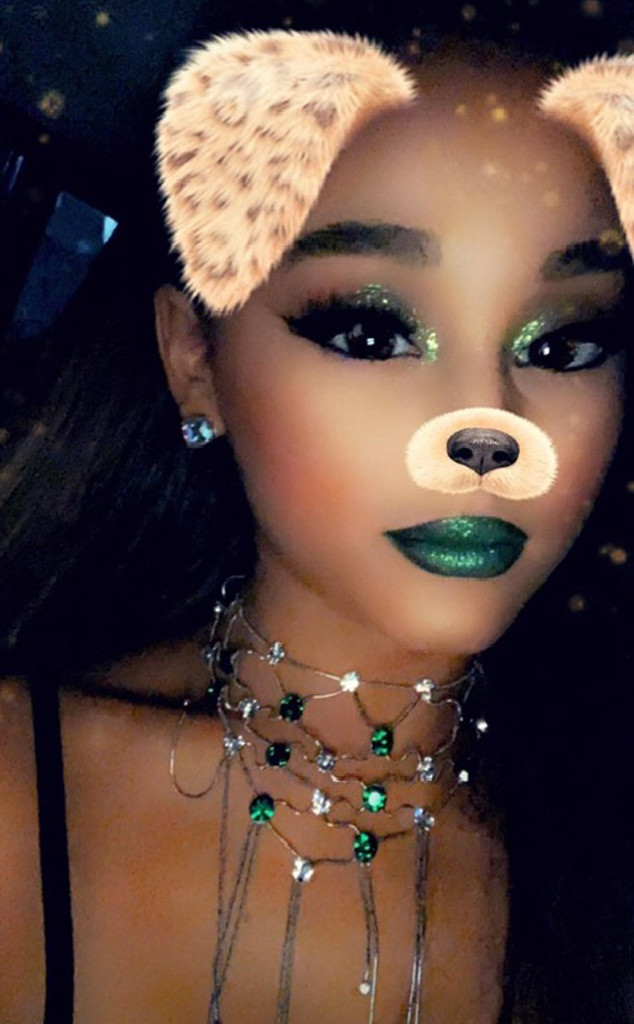 There ain't no rest for the "Wicked."
Ariana Grande stepped out and made her first public appearance since her split with fiancé Pete Davidson. Grande posted photos on her Instagram story from her taping today of NBC's A Very Wicked Halloween, which is a tribute to the musical's 15th anniversary on Broadway.
In one picture, Grande wears a deep green lipstick, a green and white necklance and diamond earrings. In another part of her Instagram story, she described the experience and how she was nearly tempted not to come to the recording. She wrote, "Can't believe I almost let my anxiety ruin this for me today!! Not today satan! Not tomorrow or the next day either not no more u can suck my big green d--k. finna sing my heart out and be a big walking vessel of love bye."