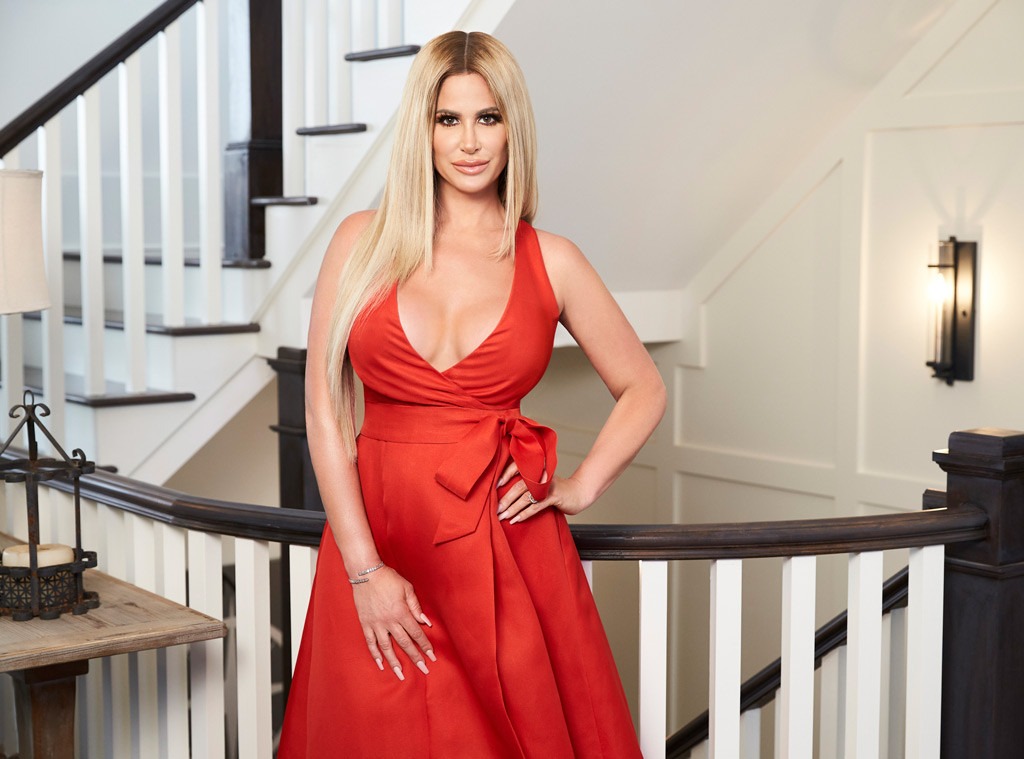 Bravo
Kim Zolciak-Biermann is shutting down claims that she uses Photoshop on her children's bodies in pictures.
The idea first arose in September when she posted photos of her 4-year-old twins Kaia Biermann and Kane Biermann smiling at each other and hugging. Some observant followers noticed that Brielle Biermann shared a similar photo, but Kaia's body looked different in Kim's picture.
An Instagram account called TheGoodTheBadandTheFake posted a side-by-side comparison of Brielle and Kim's pictures to illustrate the disparities. Kim, however, is having none of it. The Real Housewives of Atlanta star replied to a tweet from a Housewives gossip account that repeated the Photoshop allegations. She let the account and her fans how she feels about it all.
She didn't make any public comments when the allegations first arose, but this time was different.
"People are f--kin SICK!! Get the f--k out here!!" she tweeted. "No post was taken down and no photo has been nor will ever be edited of my children! I will no longer stand for this bulls--t!"
Kim has had a slew of rather controversial moments on and off-screen, especially when it comes to her parenting style. However, she's prone to clapping back however she sees fit. For instance, in 2016, Kim's daughter Ariana Biermann was voluntarily shocked by an electric dog collar, which Kim recorded on Snapchat. Ariana wore the collar because she apparently wanted to hang out with her friends. "She'll do anything to hang out with her friends. Anything—a dog collar. Eat poop, eat poop," Kim said on her video.
In August, the Housewives star posted an Instagram about her kids' first day of school and how emotional she got. She wrote in her caption that she and the kids' nanny walked them to class, which led them to start "crying out eyes out!"