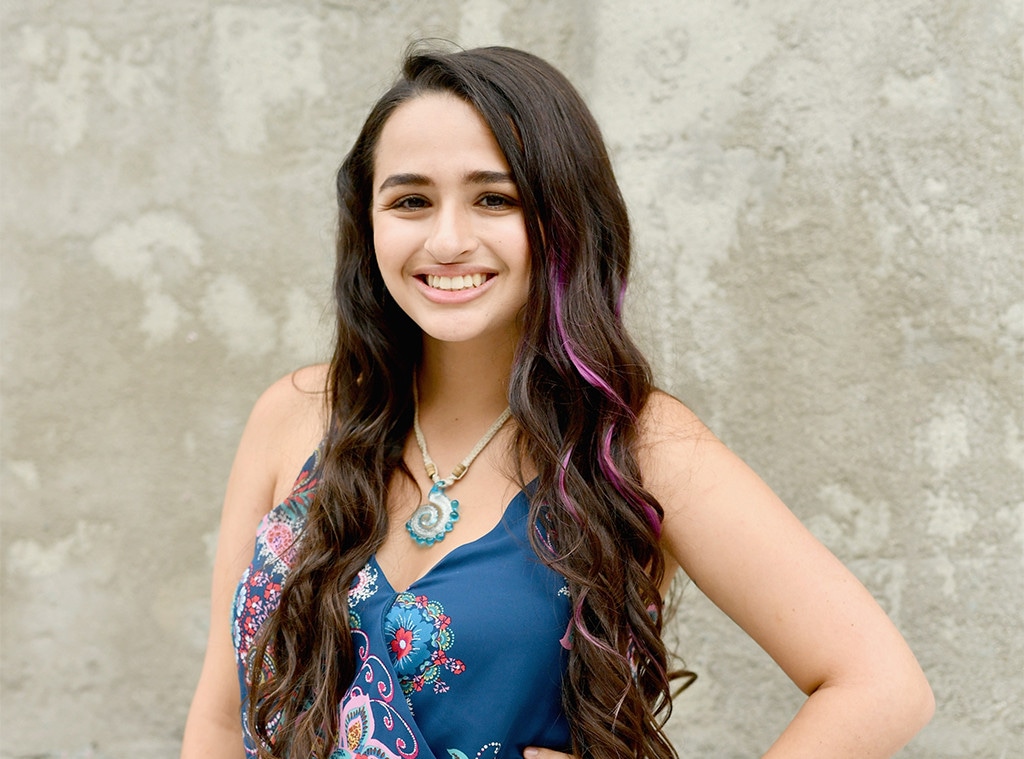 Emma McIntyre/Getty Images for Unilever/Dove
Jazz Jennings is finally living her "dream."
The transgender teen is speaking out about her experience undergoing gender confirmation surgery, something she has hoped for for as long as she can remember. "It was like a dream. It was. This is a moment that I had always envisioned and just experiencing it was so surreal. I was like I can't believe this is happening," Jazz told ABC News' Nightline co-anchor Juju Chang.
And now, the transgender advocate is sharing her emotional journey on the TLC show I Am Jazz, in the hopes of creating real change and promoting greater understanding of how transgender teens feel. Jazz said, "From the time I was six years old, I've been sharing my story. And you know at first I thought, 'Okay, this is all going to come to an end one day and then I'll be able to live my life.' But more and more I realized that I was given this platform for a reason and that I have a strong and powerful voice."
Jazz, who started transitioning at the age of five, underwent her surgery in June, but there were many challenges. From having to lose 30 lbs., to finding a skilled surgeon, Jazz overcame all obstacles. One unexpected issue that arose was that she "didn't have enough growth down below" for the surgeon to use to fashion a vagina out of a penis.
She and her family decided to try a new technique instead. "They're using the tissue I have, the peritoneum, and also, they may take a skin graft as well. I say it's going to be like a patchwork vagina, Franken-vagina," she joked. "So yeah, as long as it's functional, that's all that matters."
Although, she admits she still wants it "to look somewhat pretty."
Unfortunately, there was one minor setback during the process. She revealed, "There was just an unfortunate event and setback where things did come apart and there was a complication. I had to come back in for another procedure, but it was just all part of the journey. The good thing though is that it was only cosmetic and external so it wasn't too dramatic."
Fans can see how her journey unfolds on the next season of I Am Jazz on TLC.