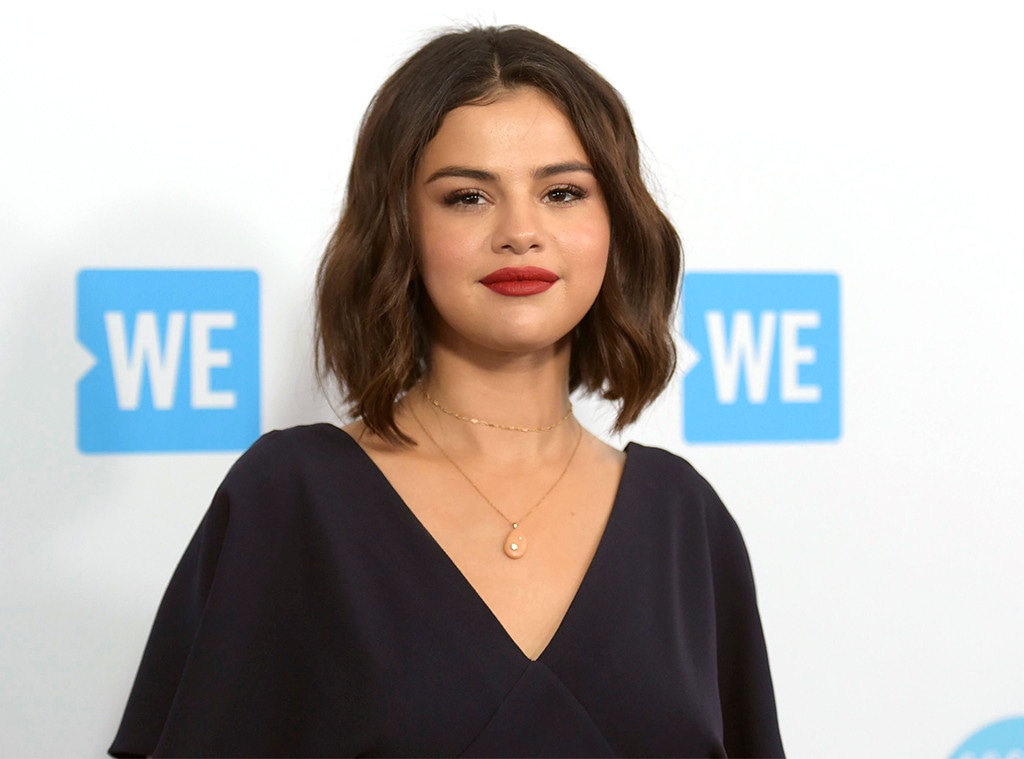 Richard Shotwell/Invision/AP/REX/Shutterstock
Selena Gomez is the most-followed person on Instagram, which no doubt helped her become a finalist for the Social Celebrity of 2018 category at the E! People's Choice Awards.
The 26-year-old triple threat shares the perfect mix of fun snapshots with her friends, political posts, and deeply personal updates about her health online making her a serious fan favorite to follow.
We especially love that Gomez is never afraid to be real with her fans no matter what is happening in her life.
With over 144 million followers, the "Same Old Love" singer also knows when she needs to take a break from the social media spotlight and live in the moment.
In fact, she did that a little earlier this year before it was revealed that she had suffered another health setback and would be entering a mental health treatment facility.
In addition to being a finalist for Social Celebrity of 2018, Gomez is up for Song of 2018 and Music Video of 2018 for "Back to You" at this year's People's Choice Awards, so she could be a big winner at the award show later this month.
We can hardly wait to see which of the awards Gomez takes home. In the meantime, we've rounded up her best social media moments for you to obsess over below. Enjoy!
Getting Personal
The 13 Reasons Why executive producer revealed that she had undergone a kidney transplant on Instagram in 2017. The touching post explained her absence from the spotlight and thanked her friend Francia Raisa for donating her kidney. Her health update surprised fans, but Gomez has continued to advocate for Lupus awareness since her Instagram post and helped others learn about the issue.
Taking a Stand
Gomez has also taken a stand on different social issues on Instagram giving her opinions on topics that her followers can then learn about and make their own decisions about. The "Wolves" singer used her platform to speak out in support of March for Our Lives, which was a rally against gun violence in the United States. Additionally, she used her Twitter to fight against President Trump's immigration policy that separated families at the Mexican border.
Going Back to Her Roots
The "Hotel Transylvania" star never misses the chance to go back to her first home in Grand Prairie, Texas. In January 2018, Gomez posted a sweet snapshot on the steps outside of the home and then revealed that she still imagines what life could've been like had she stayed in her hometown.
Pressing Pause on Social Media
Gomez announced that she would be taking a break from social media on Sept. 23, but before she signed off she reminded fans that they need to live presently and be kind. She concluded her message with a reminder that negative comments can hurt anyone's feelings AKA she had the perfect message without being too preachy and we love her for it.
To find out if Gomez takes home the Social Celebrity of 2018 trophy, tune in to the People's Choice Awards airing later this month.