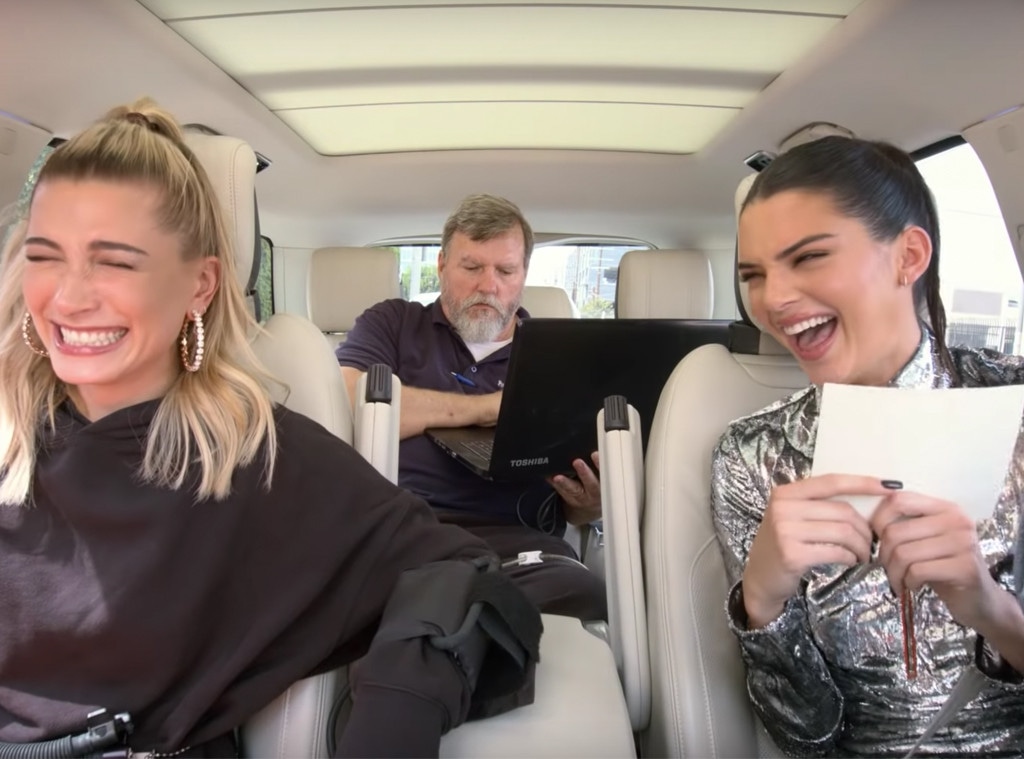 YouTube
Friends don't lie to friends, and Hailey Baldwin and Kendall Jenner aren't afraid to tell each other like it is.
The model besties took a lie detector test for an upcoming episode of Carpool Karaoke: The Series. A trailer for the new season dropped on Tuesday and showed the BFFs asking each other some tough questions. 
For instance, Baldwin asked Jenner if she's ever created a fake Instagram account to creep on an ex-boyfriend. 
"You know the answer to this!" Jenner replied. "Yes!" 
The Keeping Up With the Kardashians star then asked Baldwin if her main man Justin Bieber thought she was cool.
"Of course," Baldwin answered. However, the lie detector test administrator claimed Baldwin's statement was untrue. 
Their honesty wasn't the only thing put to the test. The stars also showed off their singing skills by crooning to Panic! At the Disco's hit "I Write Sins Not Tragedies."
Watch the video to see the teaser.
These ladies aren't the only stars set to appear on the show this season. The trailer also featured Jason Sudeikis, The Muppets, Snoop Dogg, Matthew McConaughey, Ed Helms, Jon Hamm, and more celebs.
Fans can watch the series via the Apple TV app.