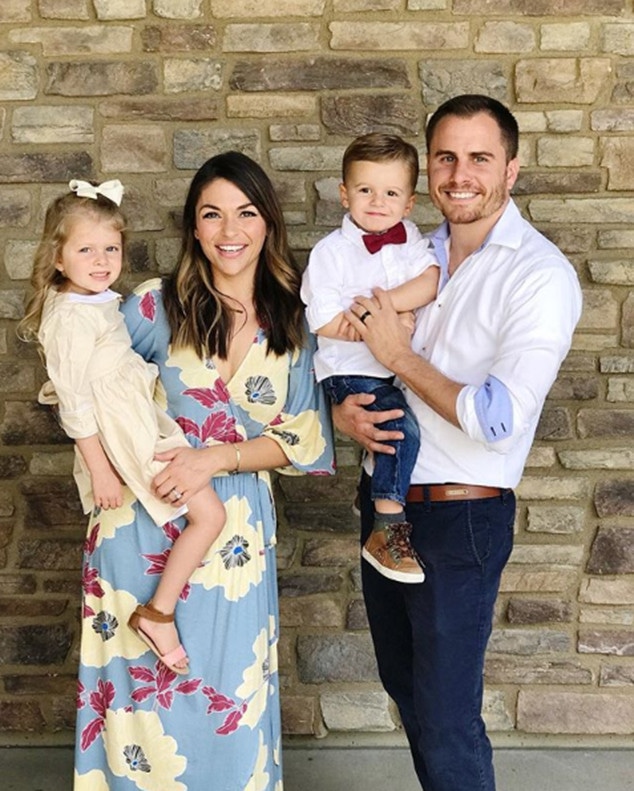 Instagram
It's been more than 10 years since DeAnna Pappas was given a shot at love as ABC's The Bachelorette.
And even after all this time, the former reality star often gets asked one specific question.
"People always ask me if I went on for the right reasons and as dumb as it sounds and as cliché as it sounds, I really did," DeAnna shared with E! News exclusively earlier this month at Unicon 2018—The Unicorn Mom's Convention. "I was sold on the love story and the happy ending."
As viewers recall, DeAnna originally didn't receive a final rose from Brad Womack. And while she experienced a proposal from runner-up Jason Mesnick and winner Jesse Csincsak on The Bachelorette, they never made it down the aisle.
Instead, a love story was built away from the cameras that was beyond her wildest dreams. DeAnna was introduced to Stephen Stagliano and today marks their seven-year wedding anniversary.
Rodin Eckenroth/WireImage
"I'm proud I never settled. I think I really could have," DeAnna shared with us. "I look back at some of the relationships I had. Of course I had regret. Maybe I was an a--hole or someone else was an a--hole, but those relationships never worked out for a reason and my reason I believe is because the Lord had plans for me."
So what's so special about Stephen? For starters, DeAnna can't get enough of his humor and creativity that she finds "really sexy." And when she welcomed two kids with Stephen, DeAnna loved seeing her husband as a father.
"He's a fantastic father. My children love him a lot, more than they love me probably," she joked. "He wants to be in their lives and he wants to play dress up with Addison or will build things with Austin. He's hands on and he is the coolest dad in the world. I have nothing but respect for him."
That's not to say their marriage has been perfect and a walk in the park. Whether through her personal blog or social media profiles, DeAnna tries to keep it real with her fans and followers.
Just a couple of weeks before celebrating her anniversary, DeAnna admitted that she hasn't made specific plans. She also got candid about some of the hurdles in their relationship over the years.
"I'm not saying [marriage] doesn't come with pain and tears and arguments and misunderstandings and thousands of dollars worth of couple's counseling," DeAnna explained. "We put in a lot of conversations. It's not always easy but at the end of the day, we're committed to each other."
DeAnna is also committed to staying in touch with her close friends who have been through The Bachelorette experience. She remains friendly with Andi Dorfman, Kaitlyn Bristowe and Trista Sutter.
And while their love stories may be different, there is one thing they all have in common.
"I love those people and I really want to build them up because they're wonderful and great. I have nothing but wonderful things to say about them," DeAnna shared with us. "I'm glad that we have a platform where we can all band together and think yeah, I don't care how many seasons of Bachelor in Paradise they've been on. They will never understand what it's like for us who have gone through the show."
She continued, "It is hard. It was emotionally draining. I know that the second I met somebody and I wasn't into them, I had to practically lead them on until the show said it was okay to let them go."
But as the saying goes: They didn't say finding love would be easy. They said it would be worth it. And for DeAnna's case, finding Stephen was well worth the wait.
"I knew within two weeks that I wanted to marry him only because I knew I would not be okay if this person was not in my life for the rest of my life," she shared with us. "He's just a good man and I won't ever leave him. I won't because no one is as good as him."