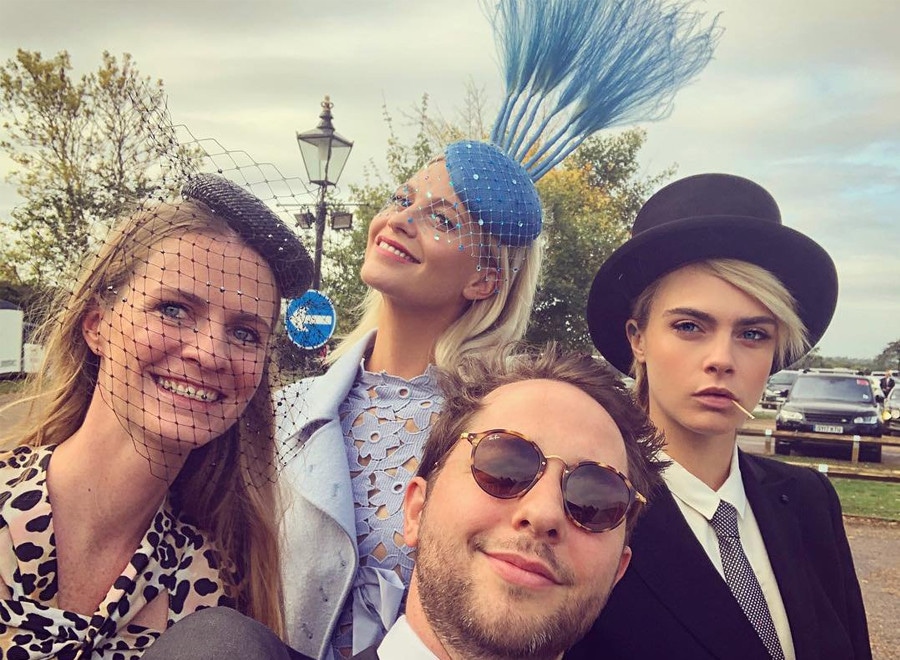 Instagram
Princess Eugenie may have had a strict no-phone rule at her wedding, but it didn't stop these rule-breakers from sharing selfies from the ultra-exclusive event.
Cara Delevingne, Demi Moore and Liv Tyler threw all caution to the wind when it came to capturing moments from the big day. The A-listers documented the day from beginning to end, including the aftermath of the lively evening reception, hosted by the Duke and Duchess of York. 
From striking a pose in their designer outfits, to congratulating the happy newlyweds, they shared it all for the world to see. Actor Jack Whitehall shared one of the cutest messages to the Princess and her husband when he shared a photo of himself and footballer Jamie Redknapp. "An incredible day, seeing two of the kindest and most lovely people in the world tie the knot. Wish them a very happy life together. Congrats Jack and Euge!!" he wrote alongside the pic.
Aside from the lovely ceremony at St. George's chapel, the bride and groom celebrated with a luncheon hosted by Queen Elizabeth, before dancing the night away at the evening reception at the Royal Lodge. And tomorrow, there will be another party for all the guests to attend.
To see pictures from inside the grand wedding, check out the gallery below!
Congratulations to the newlyweds!