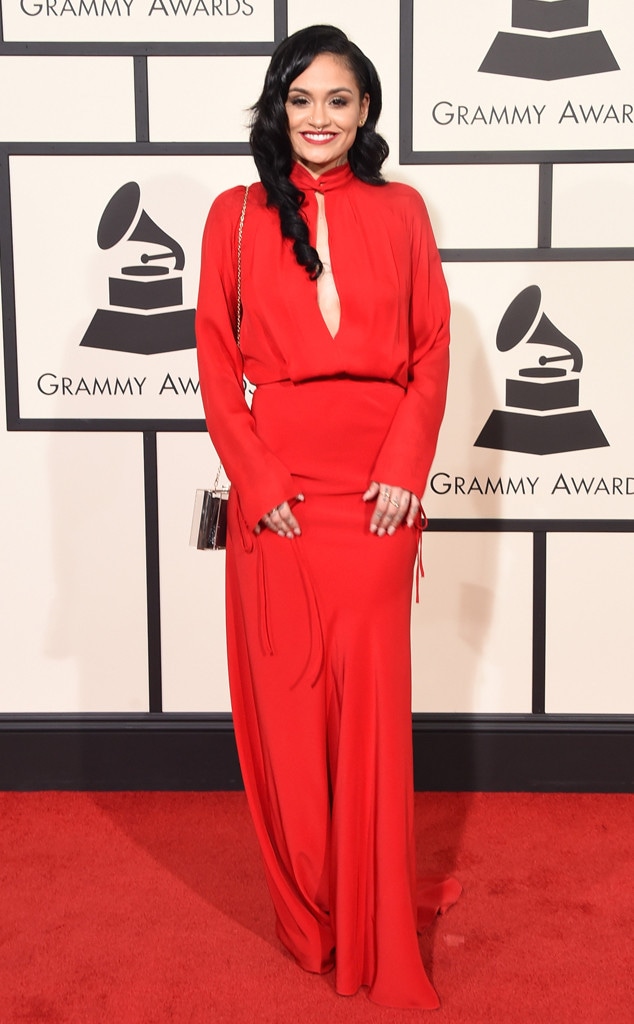 Jason Merritt/Getty Images for NARAS
Kehlani is embarking on her next big adventure: motherhood!
The singer-songwriter is pregnant with a baby girl, she announced via social media on Friday. 
"I've always been very open with you all about my personal adventures & accomplishments," Kehlani wrote alongside photos from a recent maternity shoot. "This was the HARDEST to hide." 
She said having a "big, healthy, happy" family of her own has been a lifelong dream, adding, "I am so honored to be given this gift by spirit, creator, and an amazing partner whom I trust with my body and life after a very traumatic experience that had me afraid of interacting with men as a whole for what i was sure would be forever."
Kehlani, whose hit songs include her "Ring" collaboration with Cardi B and "Good Life" with G-Eazy, shared, "I knew sharing something so personal and precious could bring stress into my world but there isn't a word anyone would say my way that could take away from this." 
The 23-year-old revealed she is 4 months along and already counting down the days until her bundle of joy enters the world. 
"Dearest little girl," she gushed, "I am so proud to be your mommy. I am so proud to have received you. I cannot wait to meet you, I know you will be 50,000 times more special than I can even imagine at this moment." 
She opened up about her pregnancy further during the latest episode of Nicki Minaj's Queen Radio, sharing, "It was planned so we definitely had a short time from [getting pregnant] to actually having to have sex every day. We were excited that it didn't start feeling like it was a chore."
Earlier this year, Kehlani made headlines when she came out as queer. On that topic, the performer had this to say: "People are saying how it's completely shocking how I identified as bisexual or identified as queer, and all of the sudden I'm pregnant. Even if I was 100 percent a lesbian that I still wouldn't be able to have a baby. I think everyone should just mind their business when it comes to sexuality."