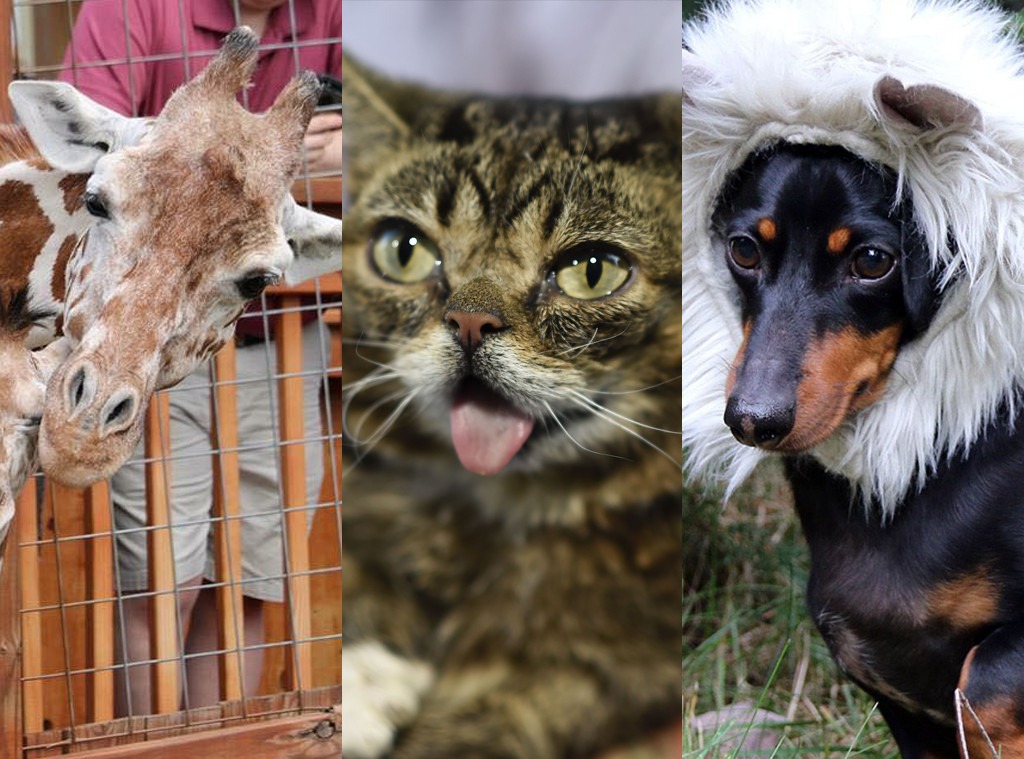 Shutterstock
We never get tired of watching adorable animal videos on YouTube, or scrolling through Instagram accounts of our favorite furry friends.
So, we were ecstatic when we learned that there was a category for Animal Star of 2018 at this year's E! People's Choice Awards.
While social media can sometimes feel like a breeding ground for unnecessary negativity, animals just being animals always makes the internet a bit brighter. Don't you agree?
The five finalists this year are serious social media celebrities, which is why they are battling it out in this category for the 2018 People's Choice Awards.
Lil Bub, Crusoe the Celebrity Dachshund, Gone to the Snow Dogs, Cole and Marmalade, and April the Giraffe are all up for the award this year and they are all so adorable.
With so much cuteness on each account we simply can't pick a favorite.
Whether it's a photo of a dapper dog all dressed up, or a cute kitten with its tongue hanging out, we can't help but smile.
We are constantly engrossed in vlogs of cat brothers or Siberian Huskies just going about their days, and now you can be too by scrolling through our gallery below.
While voting for this year's PCAs has come to a close, you can still sound off about which furry friend is your favorite in our poll.
Before you make your final decision between each of these amazing animals, allow us to introduce you to each and every one of them. Prepare yourself though because oohing and aahing will happen as you look at these precious photos.
We've compiled some sweet pictures and fun facts about all the finalists to help you make up your mind, so pay attention and then cast your vote for the best Animal Star of 2018.
Don't forget to tune into the People's Choice Awards on Nov. 11 to see if your favorite takes home the trophy.
Now that you've been overloaded with cuteness, it's time to sound off in our poll below. It's hard to pick just one favorite, but you can do it!
Which Celebrity Animal Is the Cutest?