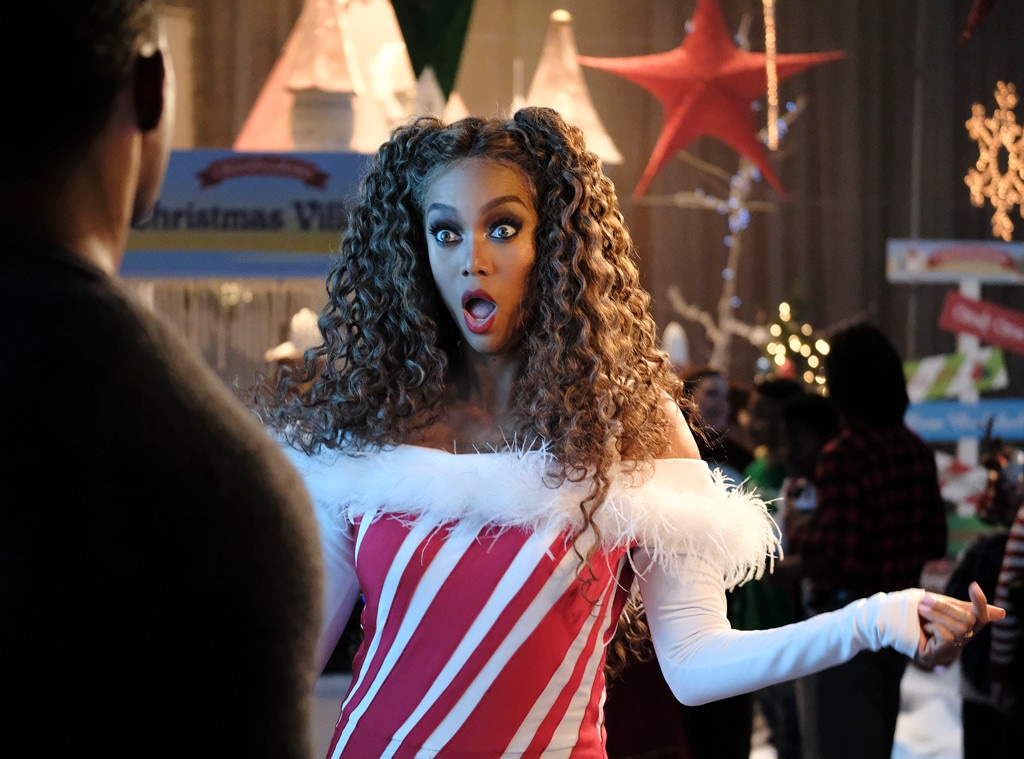 Freeform
Get ready to shine brighter and farther than ever before. Freeform has made it official: Life-Size 2 will debt on Sunday. Dec. 2 as part of the network's 25 Days of Christmas programming block. And that's not all! The original Life-Size (you know, the one with Lindsay Lohan) will air as part of Freeform's Kickoff to Christmas programming in November.
In Life-Size 2, Eve (Tyra Banks) returns to help out a struggling toy executive, Grace (Francia Raisa). Grace is now the CEO of the toy company that produced the Eve doll, and she's going through a quarter-life crisis. She's in over her head as the new CEO, and she's leaning on her wild-child antics, which is causing the company's stock to plummet. That's where Eve comes in.
With the help of her younger next-door neighbor, Grace's old Eve dolls magically awakens to help Grace get back on track and take the reins of her life and company.
In addition to Banks and Raisa, Life-Size 2 also stars Gavin Stenhouse, Shanica Knowles, Hank Chen and Alison Fernandez.
See some of Banks' wild Eve looks below.
Life-Size 2 premieres Sunday, Dec. 2 at 9 p.m. on Freeform.