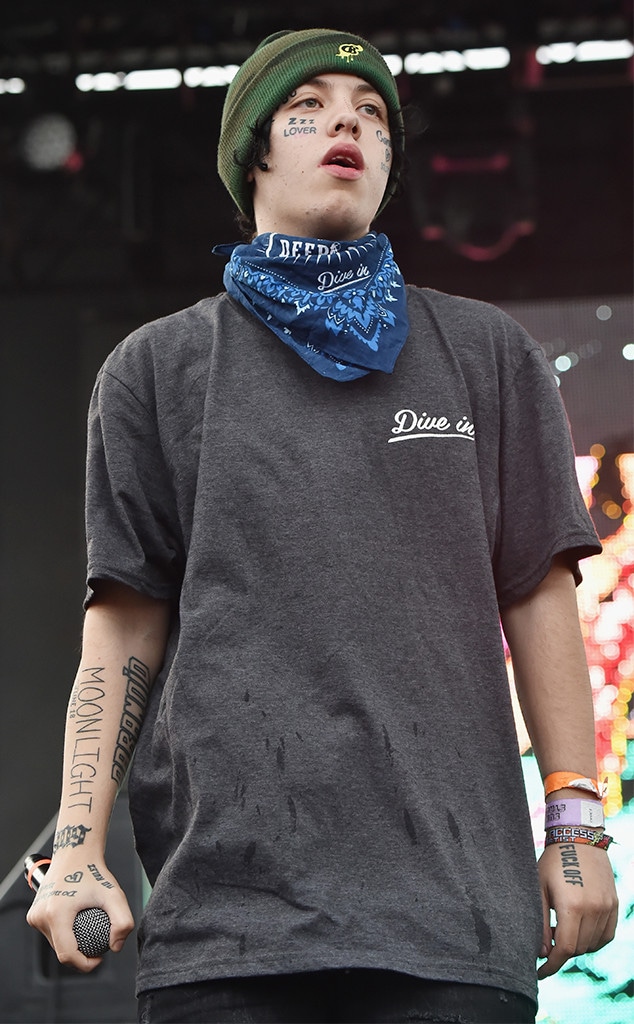 Kevin Mazur/Getty Images for Billboard
New details are being revealed as to why a Lil Xan concert was cancelled earlier this week.
E! News can confirm the rapper never made it onstage for Wednesday night's show at The Pageant in St. Louis.
The venue confirmed to us that the show was cancelled due to "unforeseen circumstances."
But according to TMZ, the venue and promoters pulled the plug after someone posted a video threatening to shoot at the venue. The outlet claims promoters saw footage that left them feeling uncomfortable moving forward with the show.
When contacted by E! News, police had no information to offer because they didn't take a report.
Lil Xan was able to perform Thursday night in Cincinnati and has several shows scheduled for the coming days.
While the rapper didn't address the cancellation on social media, fans were intrigued by the new ink on his arm.
As seen on Instagram Stories, Lil Xan revealed that "I carved Xanarchy into my skin." He later posted photos with his tourmate known as Phem.
"When u kno, u kno," she wrote on Instagram when sharing a picture with Lil Xan. He posted a similar photo with the caption, "Equality for everyone. Xanarchy stands for positivity! @phem4evr."
For those who may not be familiar with Lil Xan's music, the artist was recently asked what he wants people to take away from with his music. His answer may surprise you.
"Positive energy, all positive energy," he shared with Billboard. "I think all of us as rappers should just stop with all this beef s--t and just spread love, positivity… Love's all that matters."