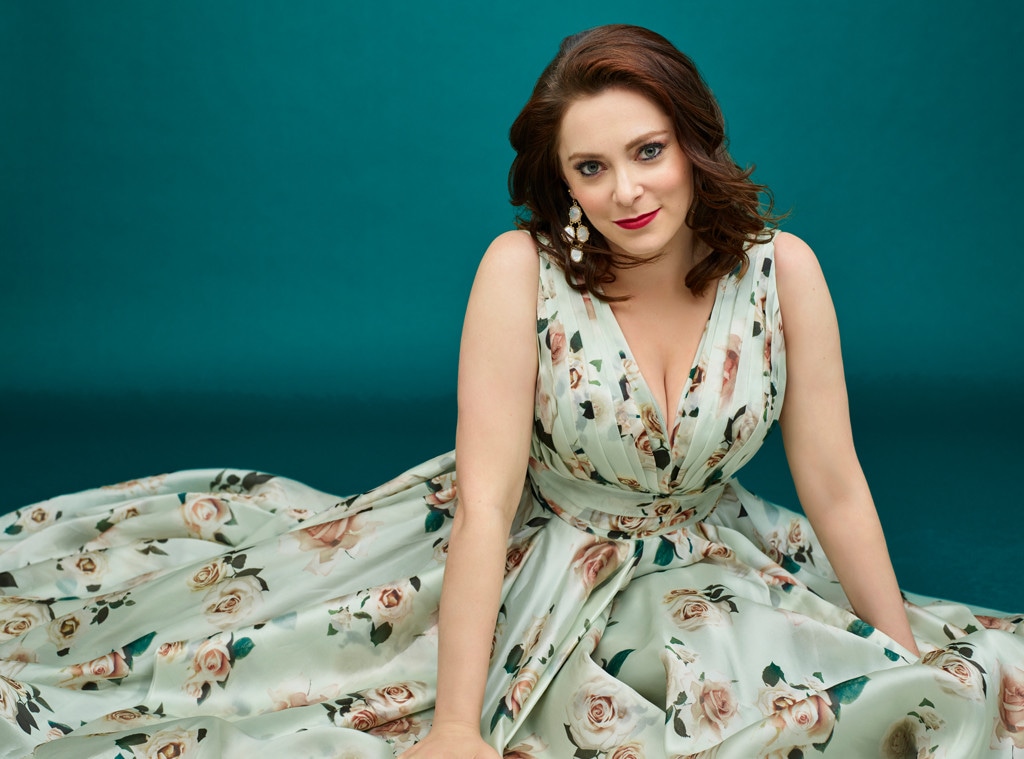 CW
Get ready for one final trip to ♫ West Covina ♫. Crazy Ex-Girlfriend is coming to an end.
The CW series created by Rachel Bloom and Aline Brosh McKenna kicks off its fourth and final season on Friday, Oct. 12 with all things going according to plan. Well, sort of. Bloom's character Rebecca Bunch is in jail for attempted murder after she plead guilty to the crime. In reality, she was saving her ex-boyfriend Nathaniel (Scott Michael Foster) from being stabbed by another ex-boyfriend, Trent (Paul Welsh). But it's all going according to the plan Brosh McKenna and Bloom envisioned nearly five years ago when they developed the series. This will be the redemption of Rebecca Bunch.
"We have had a 50-hour movie in mind for the past five years and it was always the four cycles of being obsessed with someone," Bloom told E! News in August at the 2018 Television Critics Association Press Tour. "And the fourth cycle is coming out, the other side, and how do you come out of that."
At the time of our chat, Bloom was already at work on the fourth season with two episodes under her belt. She was thinking about the end of the series, but not quite about what that end would mean for her.
"I want her to be happy. Happiness means what actually makes her excited to get up in the morning, and just happy to live her life," Bloom said about her character. That doesn't mean she'll be in a happy relationship by series end. "Not necessarily, but we also don't want to discount—it'll be a balance—not discounting that relationships are important, and it is important to connect with people. That is a fundamental part—CAN be a fundamental part of happiness, so we'll be exploring that," she said.
Over the years, the character has gone on quite the journey. There was her big move to West Covina from New York, getting left at the altar, more than a few crimes, a suicide attempt and finally a diagnosis with borderline personality disorder. Bloom said she has learned a lot about herself while standing in Rebecca Bunch's shoes.
"I think making sure I'm taking responsibility for my own life in various ways. Forgiving myself. Some aspects of Rebecca are very emotionally autobiographical, being hard on herself, not giving herself enough credit. If she does one bad thing, saying, 'I'm a terrible, terrible person.' Definitely remnants of myself, more in college, of knowing she's doing the bad thing, but doing it anyway because she had very poor impulse control. So, I've learned that," Bloom said. "I think her kind of freedom in some ways, because she's not as self-aware as I am, has given me a freedom to just be a little like, I don't know, like, wackier and freer in general in my life. And it's made me even more empathetic for other people."
She's still in the thick of producing, writing and acting in her TV show, but Bloom is trying to be as present as possible.
"I'm trying to keep a diary of the last season and write in it while I can because I really only feel like I absorbed the first two seasons when I had this big winter vacation two years ago, at this point. And I think it's going to take me a long time to fully immerse myself. I think I'm going look back on it with the same amazement that I do as like, 'I won a f—king Golden Globe.' I still look back on that like, 'I had a musical television show, of which I was the star and co-creator, and wrote songs…,' It's going to blow my mind," she said.
Bloom said she's been taking wish lists from her costars regarding what they want to do in the final season. For herself, Bloom said a lot of her bucket list items are checked off already, including hanging out with Carol Burnett.
"It's unbelievable. I think it's also weird, I'll finish the show when I'm 32, and if you asked me what are some bucket list I wanted, a lot of them are this. So, I'll be 32, a lot of bucket list things checked off? What do I do next? Get a tattoo, I don't know, I'll see," she said.
One thing that's not checked off her list yet? A part for Burnett. "We've got to write a part for Carol Burnett and it's stupid that we haven't yet," she said.
Aside from getting Burnett in the show, Bloom said her goal for the final season is, "To make sure that everything feels earned, but also surprising, and to be realistic to life, but give an ending that feels like it's wrapped up."
Will fans agree with how things are wrapped up? She can't predict that.
"Art is hard and its messy and all we can do is continue to do what we've always been doing, which is write the show we want to watch," she said. "I can't predict how other people feel, but I hope we'll be satisfied. And that's all we can do, satisfy ourselves, and write to what we feel the show is."
At the end of the day, after the final episode airs in 2019, Bloom said she hopes viewers just remember them.
"You know, we're in such an era of peak TV right now, I just hope we're remembered. And I hope that we made people think about what they want out of life, and what makes them happy, and appreciate the art form of the American musical," she said.
Crazy Ex-Girlfriend airs Fridays, 9 p.m. on The CW.