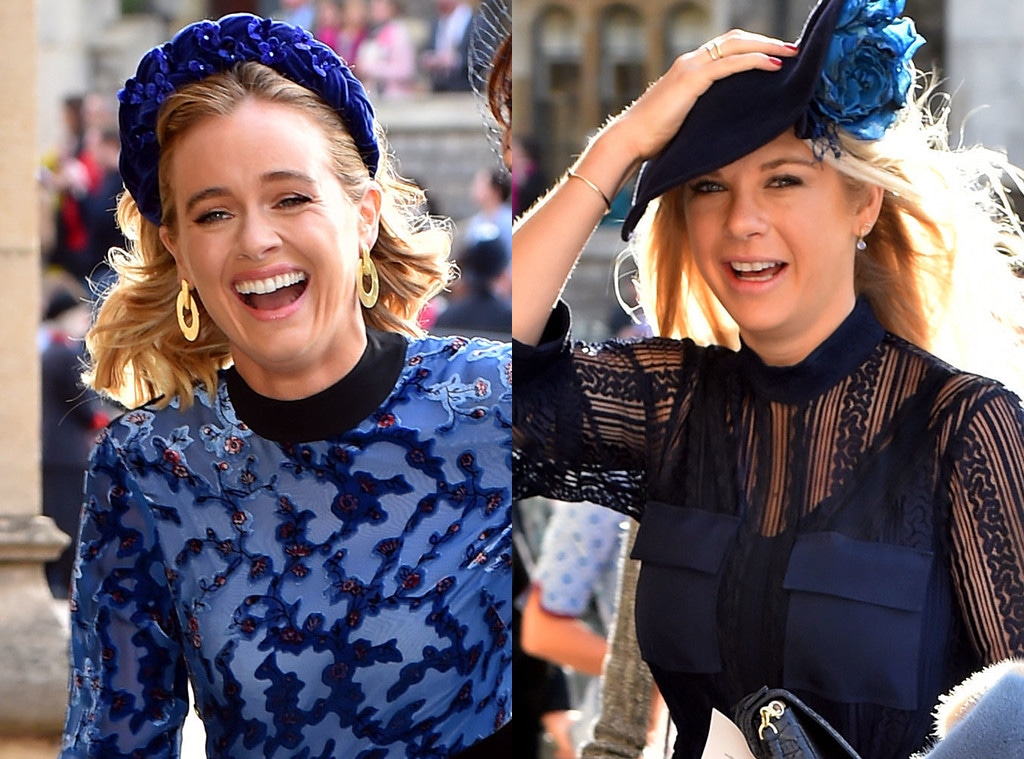 Matt Crossick/PA Wire
Half of Hollywood came out for Princess Eugenie's wedding to Jack Brooksbank at St. George's Chapel at Windsor Castle today, with everyone from Naomi Campbell to Demi Moore lining the pews. Two of the first guests to arrive were Cressida Bonas and Chelsy Davy—both of whom dated Eugenie's cousin, Prince Harry, before he tied the knot with Meghan Markle in May.
As the 850 guests filed into the venue, many of the women held onto their hats due to the blustery conditions. Still, Chelsy had a smile on her face the entire morning—despite the likelihood that she'd be running into the man she once dreamed of marrying before day's end.
Both Chelsy and Cressida have remained friends with Eugenie over the years, often attending high-profile charity functions and society events together. They even attended Harry's wedding, with Cressida later writing a column for The Spectator about the difficulty of picking a look, as opposed to how it felt to attend his nuptials. "Friends are starting to get married, which means the dilemma of British wedding attire. Hats," she opined. "Why do I find hats so tricky? Tricky to wear, tricky to look at, and extremely tricky for the poor soul sitting in the pew behind."
Chelsy and Harry remained amicable post-split—a good thing, since they run in the same circles—but they reportedly had a big chat just before his wedding. "It was their final call, a parting call in which they both acknowledged Harry was moving on," a family friend told Vanity Fair. "Chelsy was quite emotional about it all. She was in tears and almost didn't go to the wedding. In the end, she went and promised Harry she wouldn't try and gatecrash the party."
As far as the public knows, Eugenie's wedding is the first time Harry will have seen Chelsy or Cressida since his own wedding day. No doubt the world will be watching for their interactions.