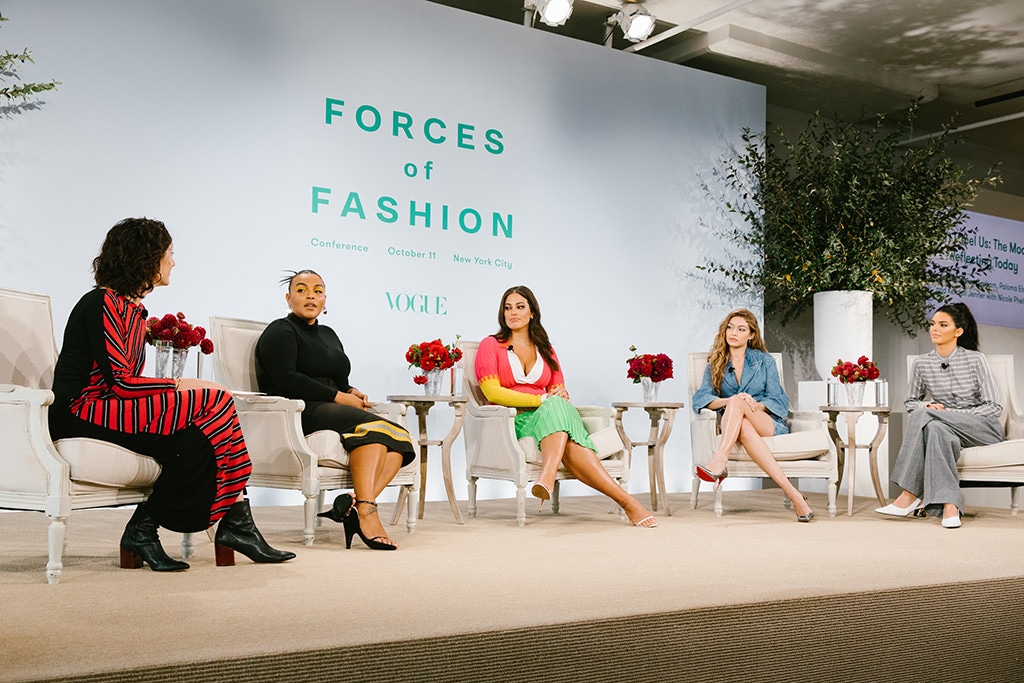 Corey Tenold for Vogue.com
Kendall Jenner may have just caught baby fever, and Cindy Crawford is to thank.
At Vogue's Forces of Fashion event, Anna Wintour introduced the panel of models by telling the crowd, "What we have planned for you today is a day of conversation that we hope you find amusing, stimulating, engaging but also personal and real." And she delivered on her promise.
During the panel called "Don't Label Us: The Models Reflecting Today", the reality star dished on her wish to have kids and be a working mother. Unsurprisingly, the model hopes to follow in the footsteps of Cindy Crawford, who continues to model despite having kids. "I think that's really good," Kendall shared.
Of course, Kendall has no imminent plans to start a family, but she said, "I love that hopefully that can be the picture."
However, the 22-year-old knows a lot can change in just a year, which she knows all too well. For her, she feels "me now compared to me a year ago" has matured a lot. 
Even in terms of work, Kendall feels she has grown up and speak for herself on set. "I've learned to trust my intuition and my gut on set," she explained. "Yes, people are going to recognize the magazine or the photographer, but it's your face, so speak up."
She also dished on how she feels living in the public eye impacts her way of life. "Recently, I've been working on opening up myself a bit while also keeping certain things personal and private," she explained. "I'm trying to find that perfect balance."
Of course, this is made slightly more difficult when the paparazzi are following your every move, which cause her to have "genuinely crazy freak outs." Jenner and her friend, Gigi Hadid, have even worn masks in public to avoid being recognized. 
Kendall said, "The second I'm free from that I'm so utterly happy."