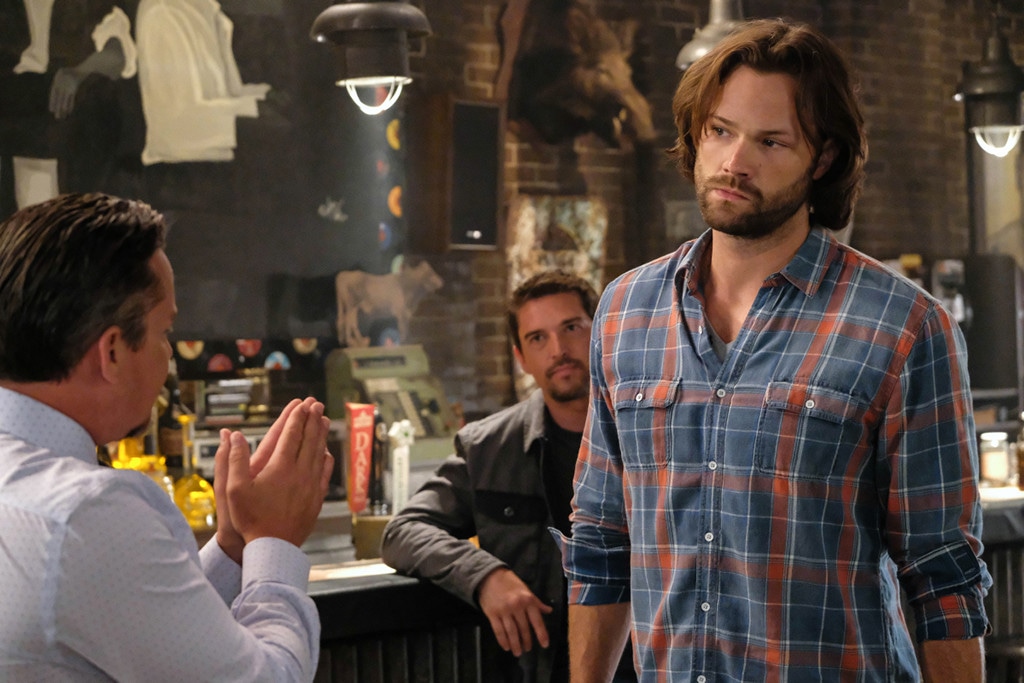 The CW
It's the greatest day of the year!
Today is the day that Supernatural returns, which means we add another entry to our gallery of Jared Padalecki's hair styles over the course of Supernatural. Now, don't be fooled. It's not a ranking, nor does it contain any real criticism. It is simply what it says it is: a salute to JarPad's hair. An appreciation of those ever-changing, always magical locks. 
It's a gallery we began back in 2015, and we've been carefully curating it ever since, with a new photo added each season with one goal in mind: to marvel at one man's head of hair. 
Now please join us in scrolling down and enjoying. If you scroll far enough down, you might just make it to an appreciation of Jensen Ackles' hair as well! 
Season 14 of Supernatural begins tonight at 8 p.m. on the CW, with Sam (Padalecki) on the hunt for Dean (Ackles), who is missing after being possessed by the arcangel Michael at the end of last season.