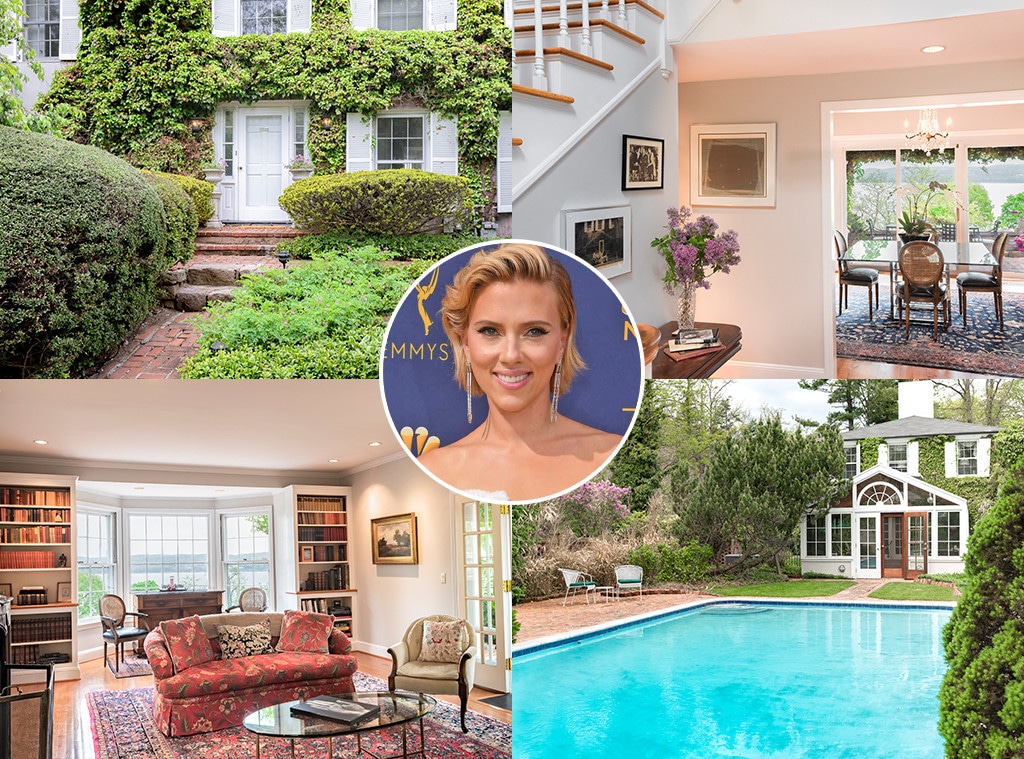 Andrea B. Swensen; Shutterstock
Scarlett Johansson has purchased a new home just north of New York City.
According to the New York Post, the 33-year-old Avengers star has closed on a $4 million property near Palisades, New York, which is about a 45-minute drive from the city. Johansson's gorgeous new ivy-covered 4,000-square-foot property overlooks the Hudson River and includes four bedrooms, four bathrooms, a pool and cabana, with 0.79 acres where the actress can entertain guests.
The publication also reports that this specific upstate New York area is a very popular spot for stars to reside. Some of Johansson's new neighbors in the area include her Lost in Translation co-star Bill Murray and singer Björk.
This property news comes on the same day that it was reported that Johansson will earn $15 million for an upcoming standalone Black Widow movie.
According to The Hollywood Reporter, this is the same amount that Chris Hemsworth and Chris Evans earned for playing Thor and Captain America, respectively, in Avengers: Infinity War. The publication also reports that the two actors earned the same amount for Thor: Ragnarok and Captain America: Civil War, as well as 2019's Avengers 4, which Evans recently completed filming on.
Back in 2016, Johansson opened up about equal pay in an interview with Cosmopolitan. "There's something icky about me having that conversation unless it applies to a greater whole...I am very fortunate, I make a really good living, and I'm proud to be an actress who's making as much as many of my male peers at this stage," she told the magazine. "I think every woman has [been underpaid], but unless I'm addressing it as a larger problem, for me to talk about my own personal experience with it feels a little obnoxious. It's part of a larger conversation about feminism in general."