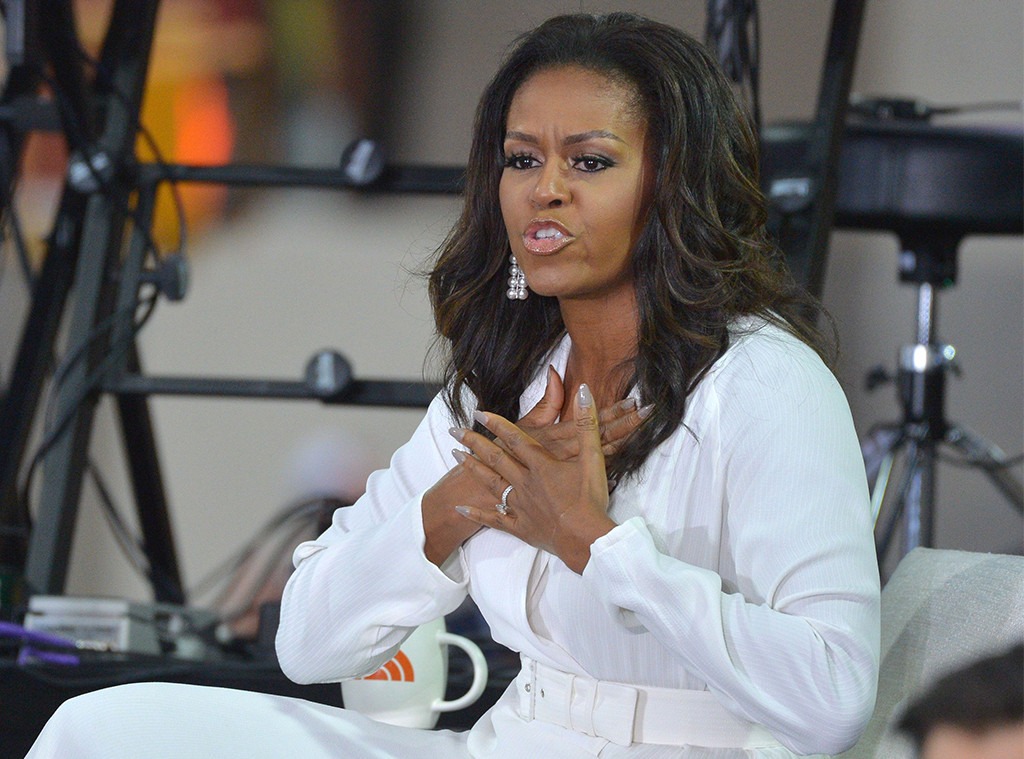 Erik Pendzich/Shutterstock
Michelle Obama wants to see progress for women and girls all around the world—and the #MeToo Movement is helping that goal along. 
While announcing her newly launched Global Girls Alliance—an initiative that works with grassroots leaders to improve education for women and girls—on NBC News' Today, the former first lady was asked about her thoughts on the movement that has swept Hollywood and society at large in the past year. According to her, there's more to be done. 
"I'm surprised at how much has changed, but how much has not changed and I think that's where the fire is coming from," she responded. "Enough is enough. The world is sadly a dangerous place for women and girls and we see that again and again and I think young women are tired of it. They're tired of being undervalued. They're tired of being disregarded. They're tired of their voices not being invested in and heard and it's not just around the world—that's happening right here in this country and if we're going to change that, we have to give them the tools and the skills through education to be able to lift those voices up."
In regard to any backlash that has surfaced against the movement from men wondering "What about us?" Obama acknowledged that change rarely comes without pushback. 
"That's what happens with change. Change is not a direct smooth path. There's going to be bumps and resistance," she answered. "There has been a status quo in terms of the way women have been treated, what their expectations have been in a society and that is changing and there's going to be a little upheaval. There's going to be a little discomfort, but I think its up to the women out there to say,'Sorry that you feel uncomfortable, but I'm now paving the way for the next generation.'"
That next generation includes Obama's two daughters, Malia Obama, 20, and Sasha Obama, 17. "We as mothers—we have to think about the path that we want to pave for our girls," she urged. "If we don't start setting the tone now, they're going to walk into a world where they're still dealing with those issues in the workplace and at home and in schools and I don't want that for your girls."
(E! and NBC are both part of the NBCUniversal family.)