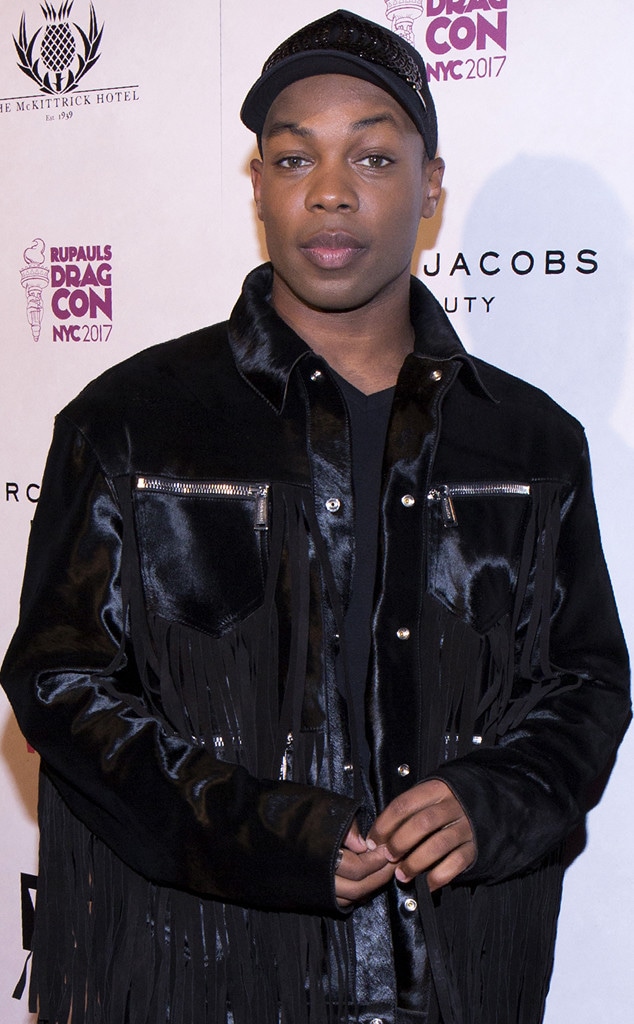 Santiago Felipe/Getty Images
As Todrick Hall promised from the start, "S--t is about to get real."
It was certainly "tea time" as the triple threat took to social media this week with a scathing rant about his ex-boyfriend, whom he told followers he discovered had cheated on him. Hall began his digital tirade with seven specifications for anyone applying for the role of his new boyfriend.
"1. Must be able to maturely express themselves and not hold in their feelings and assume that I know how they feel because that's how 9 year olds act. 2. Must not come on tour with me, meet other guys, start sleeping with them and give them comp tickets to my show particularly on days when I'm burying my relatives. 3. Must not lie to me about what they're doing when they're sleeping with me when [their] new secret side fling isn't around," he wrote on his Instagram Story.
"4. Must mention to me that they have a 'boyfriend' after hanging only out with them for a week, before engaging in intimate activities with me again. 5. Must not allow me to fly them all over the world so that they can do jobs and make money while sneaking away multiple times to go 'not hang out with their ex' while he's conveniently in town and then crawl back into the house looking shady and guilty as f--k at 6am," the list continued. "6. Must not have the audacity to question what I'm doing and who I'm doing it with when they are a manipulative, lying, immature, a--hole. 7. Must not ever underestimate me." 
Gabriel Olsen/Getty Images
If you thought that was searing, it was just the start.  
"I blocked you already but I'm sure you'll find some way to see this so I just want to let you know that YOU are shady boots. You used me, made me feel like s--t. Allowed me to fly you all over the world and then snuck out to see your ex on my dime," Hall continued, clearly not mincing his words. "I did everything I could to be honest with you since day one and I will not ever apologize for getting massages and going on dates with guys when I'm single and have been waiting for your sketchy a-- to wake up and realize that you have made a huge mistake. I'm done dealing talking to you and dealing with people who want to date me but don't have the time or willingness to earn my trust."
Hall went on to share screenshots of text messages between him and his ex and expressed his frustration over ever trusting him. The Broadway star focused on one incident in particular, in which his ex told him he had to make an appearance at a party, but Hall ultimately found out that his ex had lied and been with another guy.
"I stayed up all night waiting for miss Shady Williams to come home, went into the living room at 5:15 in the morning and nothing," Hall wrote. 
"My heart is broken and I'm upset with him for lying and using me, but I'm more upset with myself for not trusting my gut," he continued. "I regret ever meeting him and I will never let someone make me feel this low ever again."
It sounds like he may have been inspired by colleague Taylor Swift's "Reputation," too. "The nice Todrick is gone," he declared. "And I will no longer hold back on exposing shady people who take advantage of my kindness."