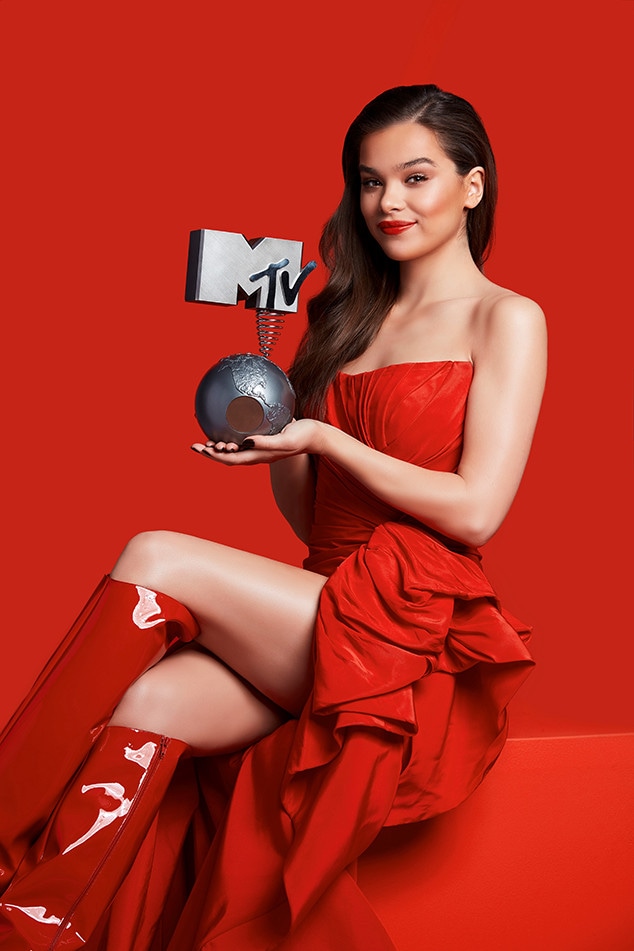 MTV International
Hailee Steinfeld will host the 2018 MTV EMAs.
The network announced the news via a Facebook Live sketch video on Thursday.
"The EMAs are a show where anything can happen," the "Most Girls" singer stated in a press release. "I can't wait to host a night filled with incredible artists, performances, some surprises of my own–let's do this, Bilbao!" 
It will certainly be a big night for the Pitch Perfect star. In addition to hosting the award show, she will take the stage for a performance. She's also nominated for "Best Pop" along with Ariana Grande, Camila Cabello, Dua Lipa and Shawn Mendes. She received her first nomination last year for "Best Push Artist."
The announcement comes about a week after MTV announced the nominees for the 2018 MTV EMAs. Cabello has the highest nomination count with six nods, including "Best Song" and "Best Artist." However, Grande and Post Malone follow closely behind with five nominations each. Drake and Hayley Kiyoko are a few of the other big names on the list. 
The network also recently revealed that Muse will headline "MTV World Stage Bilbao"—a concert taking place Saturday, Nov. 3 ahead of the award show.
The 2018 MTV EMAs will be broadcast live from the Bilbao Exhibition Centre in Spain on Sunday, Nov. 4 at 7:00 p.m.