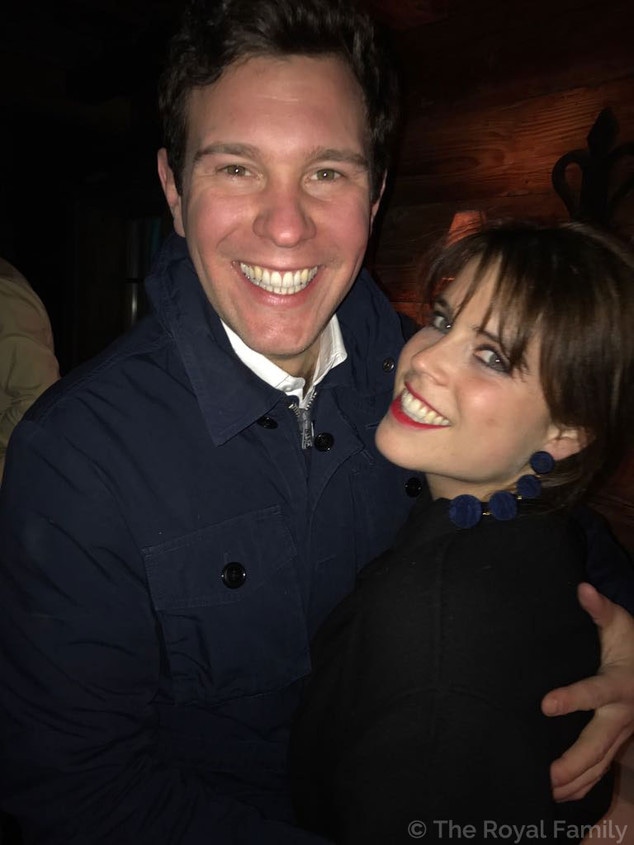 Royal Family
Pinterest is a wedding planning staple for many brides. And while Princess Eugenie has primarily used her boards for work, a little social media sleuthing can tell royal admirers a lot about her big day with Jack Brooksbank.
In honor of their Oct. 12 nuptials, here are five royal wedding predictions based on her Pinterest boards.
1. There will be a focus on food.
Eugenie is a bit of a foodie, so, it's no surprise her Pinterest boards reflect her personal tastes. A board labeled "foodie art" is filled with pinned images of donuts, fruit and candy, as well as other delicious treats. She also told British Vogue she had been pinning images of wedding cakes on a separate Pinterest board. The bride and groom will have a three-tiered red velvet and chocolate sponge cake covered with butter cream, white icing and decorative sugar work.
 2. There will be modern elements. 
Royal weddings are rich in tradition. However, the modern art featured on Eugenie's boards suggest she'll incorporate a few contemporary elements, too (she does work at a contemporary art gallery after all).
"Euge is amazing," her sister and maid of honor, Princess Beatrice, told British Vogue. "She's a very modern bride."
For instance, Eugenie told the publication she wants her wedding as plastic-free as possible, and the Palace claimed her cake has a "modern feel."
Jonathan Brady - WPA Pool/Getty Images
3. There will be pops of color.
If the "color play" board is any indication, there will be pops of color throughout the wedding. While she already has a pale pink padparadscha sapphire engagement ring, there are several other ways she could incorporate more hues—such as through flowers. Prince Charles and Princess Diana's bridesmaids had bright bouquets with pink and yellow tones. A getaway car is another way. Prince William and Kate Middleton cruised into married life in a dark blue Aston Martin. They even decorated the vehicle with red, white and blue ribbons. 
But if Eugenie wants to be more discrete, she can always hide her pop of color—just like Meghan Markle did. The Duchess of Sussex had a piece of blue fabric sown into her veil for her "something blue." The fabric was from a dress she wore on her first date with Prince Harry.
4. It will showcase her creative side.
As Eugenie's "artist's quotes" and "art in conversation" boards show, the bride has quite the artistic flair. From the design of her dress to the décor, there will be several details showing off this side. Even her cake is a work of art! The autumn-themed tasty treat features carefully crafted sugar flowers and foliage, including ivy, acorns, white flowers and maple. It may be almost too pretty to eat—almost.
5. It will reflect the couple's love of the U.K.
Eugenie and Jack have a lot of pride in their homeland. Eugenie even has a Pinterest board dedicated to her favorite spots in London. This admiration will shine through on their big day.
For instance, Eugenie has already told British Vogue she's hired a "British-based designer" to create her wedding dress (although she won't say whom). She's also asked members of the military to play special roles. State Trumpeters from the Band of the Household Cavalry will perform a fanfare during the service, and members of Nijmegen Company Grenadier Guards will line the steps of St. George's Chapel as the couple departs from the ceremony. Pipers from the Second Battalion the Royal Regiment of Scotland will also perform as the newlyweds embark on their carriage procession. What's more, the duo have invited 1,200 members of the U.K. public to watch the wedding from the castle grounds.