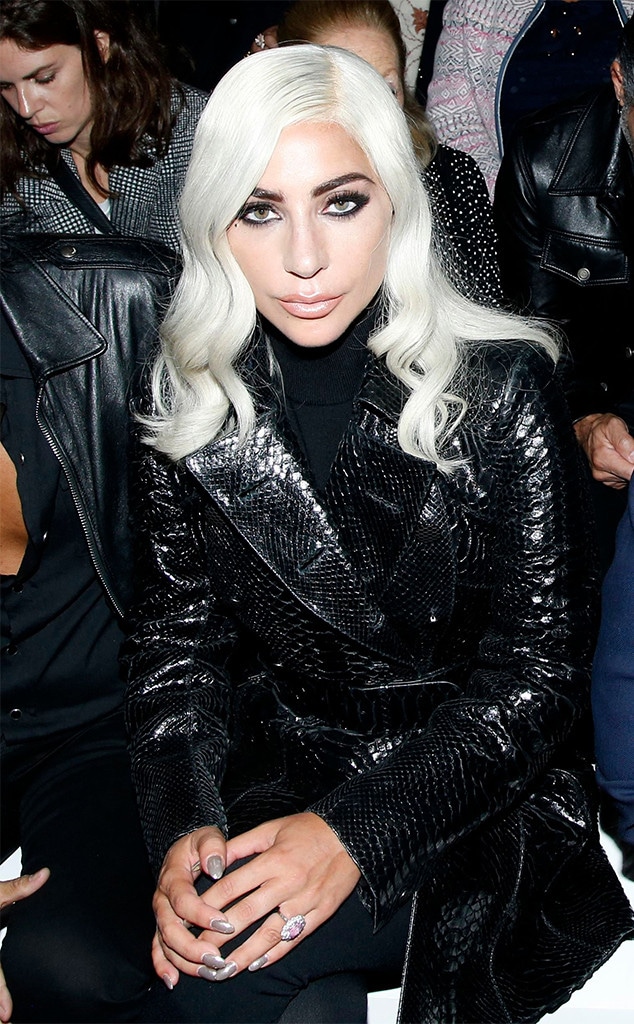 WWD/REX/Shutterstock
Lady Gaga is speaking out about mental health in the hopes of igniting a "new movement."
In an op-ed published to The Guardian on Tuesday, the singer and the director-general for the World Health Organization, Dr. Tedros Adhanom Ghebreyesus, implore "governments and industry to put mental health at the top of their agendas." 
Gaga pays homage to Anthony Bourdain and Kate Spade, who unfortunately took their own lives, by reminding readers, "They are all sons or daughters, friends or colleagues, valued members of families and communities."
She continues, "Suicide is the most extreme and visible symptom of the larger mental health emergency we are so far failing to adequately address. Stigma, fear and lack of understanding compound the suffering of those affected and prevent the bold action that is so desperately needed and so long overdue."
"Yet despite the universality of the issue, we struggle to talk about it openly or to offer adequate care or resources," the op-ed reads. "Within families and communities, we often remain silenced by a shame that tells us that those with mental illness are somehow less worthy or at fault for their own suffering.
Watch:
Lady Gaga & Bradley Cooper Talk Taking Risks in "A Star Is Born"
The op-ed lists startling statistics about mental illness' effects that have spread worldwide, but Gaga says there is hope since "Research shows there is a fourfold return on investment for every dollar spent on treating depression and anxiety, the most common mental health conditions."
The singer is currently in the midst of promoting her film, A Star Is Born, with Bradley Cooper, where she has been outspoken about her journey to mental health. "For me, with my mental-health issues, half of the battle in the beginning was, I felt like I was lying to the world because I was feeling so much pain but nobody knew," she told Vogue in September. "So that's why I came out and said that I have PTSD, because I don't want to hide—any more than I already have to."