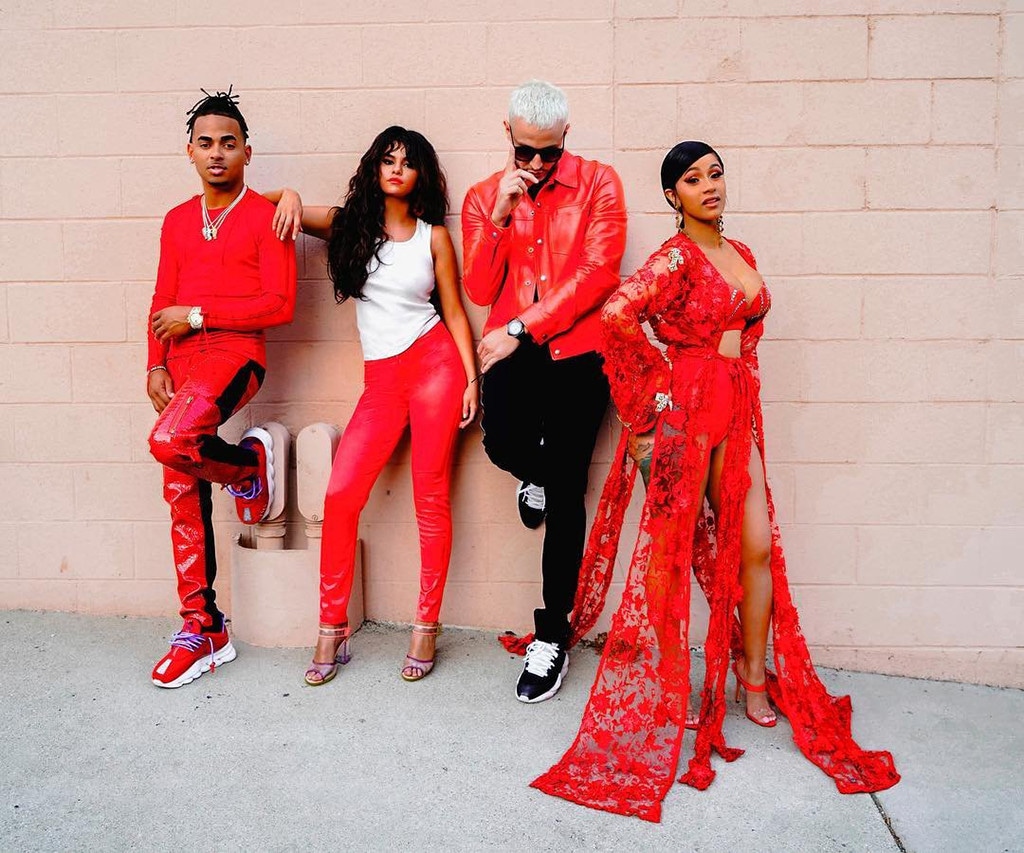 Miko Goncalves
The "Taki Taki" music video has arrived!
Cardi B, Selena Gomez, DJ Snake and Ozuna dropped their visual collaboration on Tuesday, just over a week after their track "Taki Taki" was released. The group of talented artists first teased their collab back in August, when they posted footage from the music video set.
"I wanted to make a reggaetón, club record, you know? So, I sent it to Ozuna and he crushed it; I'm a big fan of Ozuna. He crushed it!" DJ Snake told Billboard. "And then I wanted more females on the record—and Spanish-speaking, you know? Two queens right here. That's what I wanted to do, and they blessed me with this greatness and dope energy. Selena and Cardi is a great combo."
While on the set in late August, Cardi posted a photo to Instagram of five director's chairs, one for each artist and one for her baby girl Kulture, though her daughter was not on set. Cardi just gave birth to her and Offset's first child in July.
"Missing my baby like crazy," Cardi B wrote on her Instagram Story in August. "I'm sooo in love with this lil girl, I can't get her out of my mind for nothing!"
Watch above to see the complete "Taki Taki" music video!