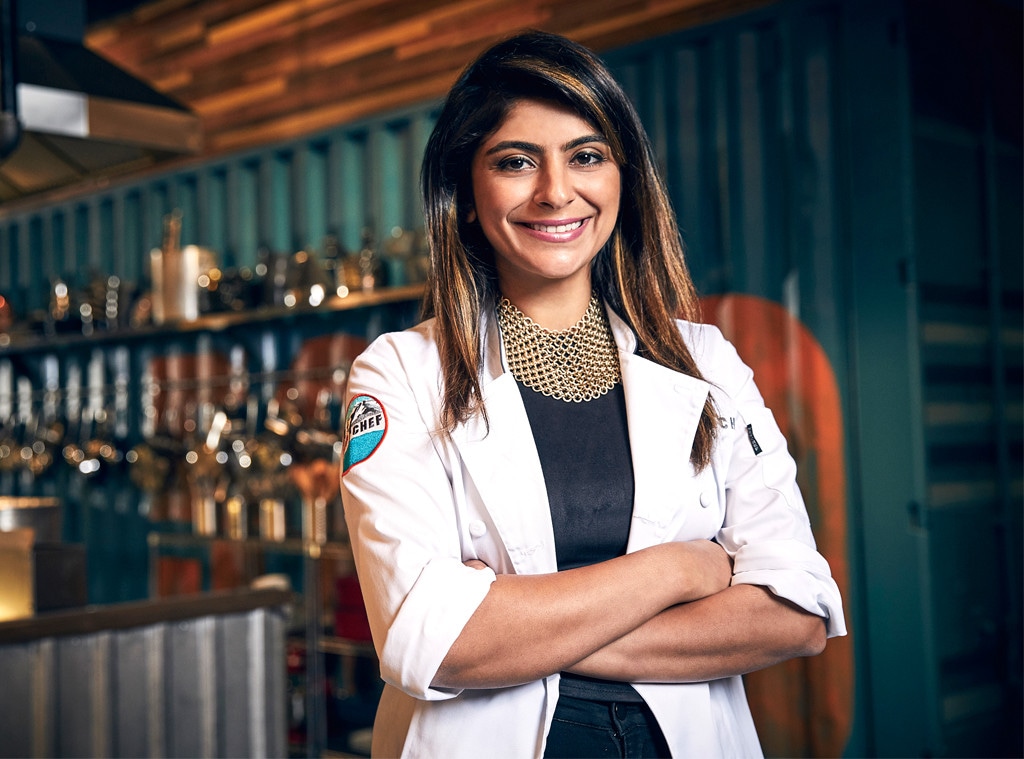 Tommy Garcia/Bravo
Amid a fatal cancer battle, former Top Chef contestant Fatima Ali is looking to relish the final months of her life. 
A year ago, the New York City chef was diagnosed with Ewings Sarcoma, a rare form of cancer in the bone. Despite doctors declaring her cancer-free in February, 29-year-old Ali revealed in a newly penned essay for Bon Appétit's Healthyish that the cancer has return and it is terminal. 
"The cancer cells my doctors believed had vanished are back with a vengeance in my left hip and femur bone," she wrote. "My oncologist has told me that I have a year to live, with or without the new chemotherapy regimen. I was looking forward to being 30, flirty, and thriving. Guess I have to step it up on the flirting. I have no time to lose."
With a distinct and powerful voice, she went on to explain how she intends to spend her remaining months. "I am desperate to overload my senses in the coming months, making reservations at the world's best restaurants, reaching out to past lovers and friends, and smothering my family, giving them the time that I so selfishly guarded before," she explained. 
With a To Do list that involves dining at booked restaurants and trying to make amends with a list of people, Ali described feeing an "odd sense of relief" because, as she put it, "I can finally live for myself, even if it's just for a few more precious months."
She poignantly pointed out, "When we think we have all the time in the world to live, we forget to indulge in the experiences of living. When that choice is yanked away from us, that's when we scramble to feel."
As she heartbreakingly concluded, "I was always deathly afraid of being average in any way, and now I desperately wish to have a simple, uneventful life."
(E! and Bravo are both part of the NBCUniversal family.)