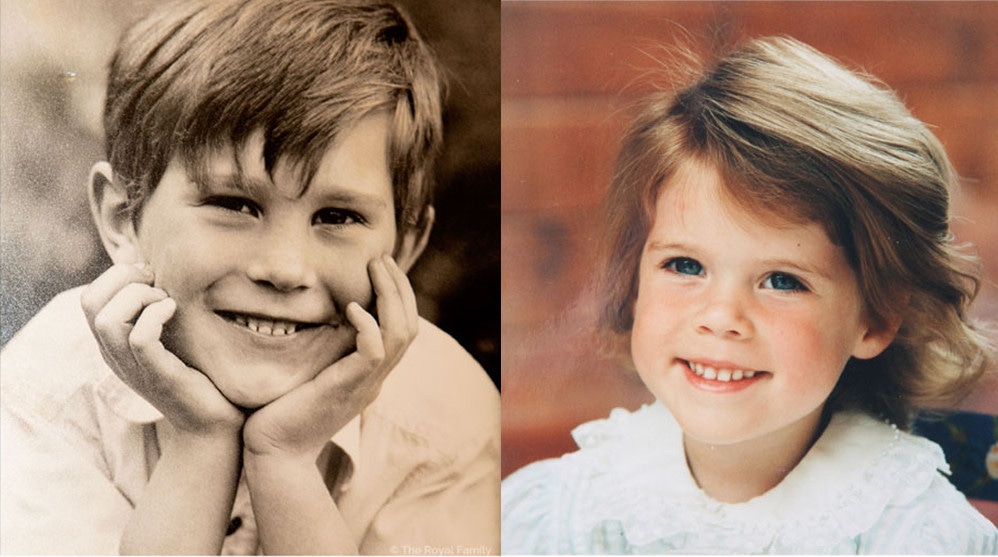 Royal Family
It's almost that time again—royal wedding time, that is!
Princess Eugenie of York and her fiancée, Jack Brooksbank, released precious pics from their early childhood days on Tuesday in anticipation of their royal wedding.
"In the run up to their special day, the couple and their family have shared some private photographs including these early photographs as young children," the Palace stated.
One of the photos showed a young Eugenie beaming at the camera while revealing her rosy cheeks and tousled brown hair. Another showed a dapper young Jack sporting a button-down shirt and flashing a smile as he rested his chin in his hands. Judging from these similar photos, it looks like Eugenie and Jack were a match made in Heaven from the start!
However, these weren't the only photos the dynamic duo shared. In addition to these pictures of the tots, Eugenie, Jack, and their families released some never-before-seen couples shots. 
One of these pictures showed the duo standing at Balmoral Castle in Scotland. The photo was captured in the spring of 2016, around the time of Jack's 30th birthday. The photo showed the loving couple snuggling together with a picturesque scene of mountains, trees and clouds in the background. Making cameos in the picture were two of their York dogs. Actually, one of the pups is named Jack, too.  
Another photograph shared with the public showed an up close and personal shot of Jack and Eugenie in Verbier, Switzerland celebrating the New Year. The picture showed them embracing only a few weeks before their engagement was officially announced in January 2018.
The wedding ceremony takes place this Friday. This marks the second major royal celebration to take place at Windsor Castle this year. Prince Harry and Meghan tied the knot at the same place back in May.
Find out more details about the highly-anticipated marriage celebration right here.