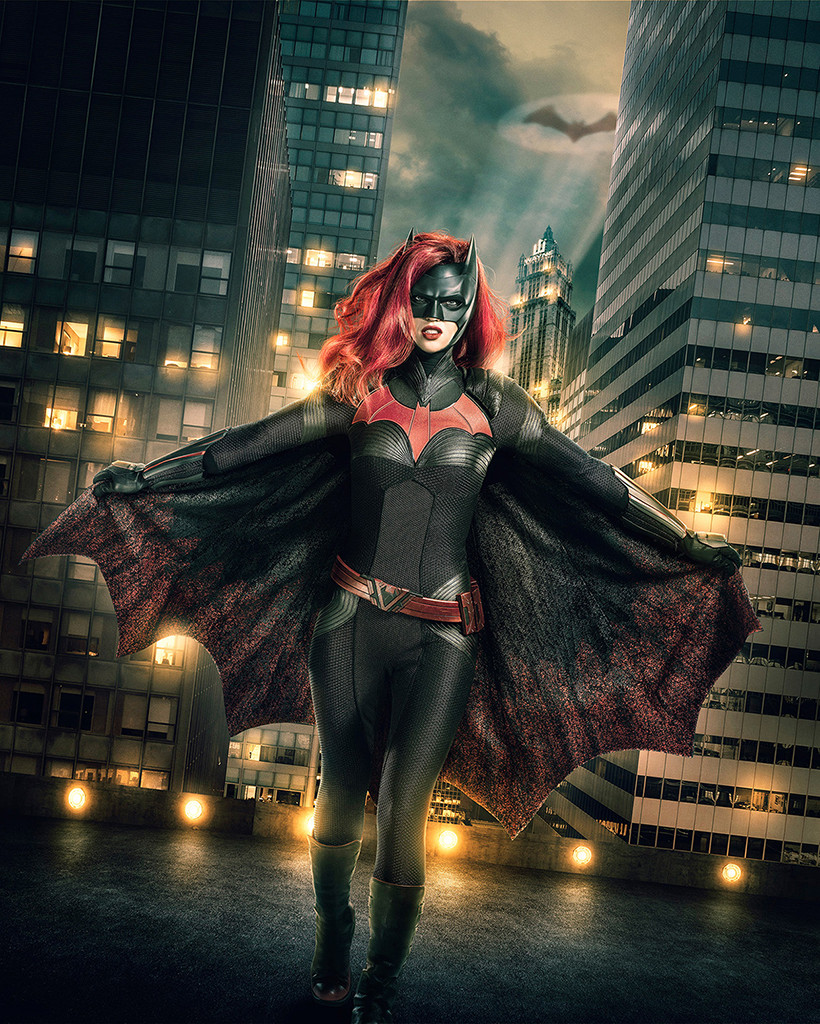 The CW
Batwoman has arrived!
The CW has just debuted the first picture of Ruby Rose in costume as Kate Kane/Batwoman for this year's Arrowverse crossover, and she looks epic.
She's got the trademark flaming red hair, the red Bat symbol, an incredibly dramatic cape, and a look on her face that seems to indicate that she is not one to be messed with.
The costume was designed by legendary award-winning costume designer Colleen Atwood, who also designed the signature costumes for Arrow, The Flash, and Supergirl.
Today also marks the first day of filming for the crossover, which will combine Arrow, The Flash, and Supergirl, and will play out over three nights, starting Sunday, December 9.