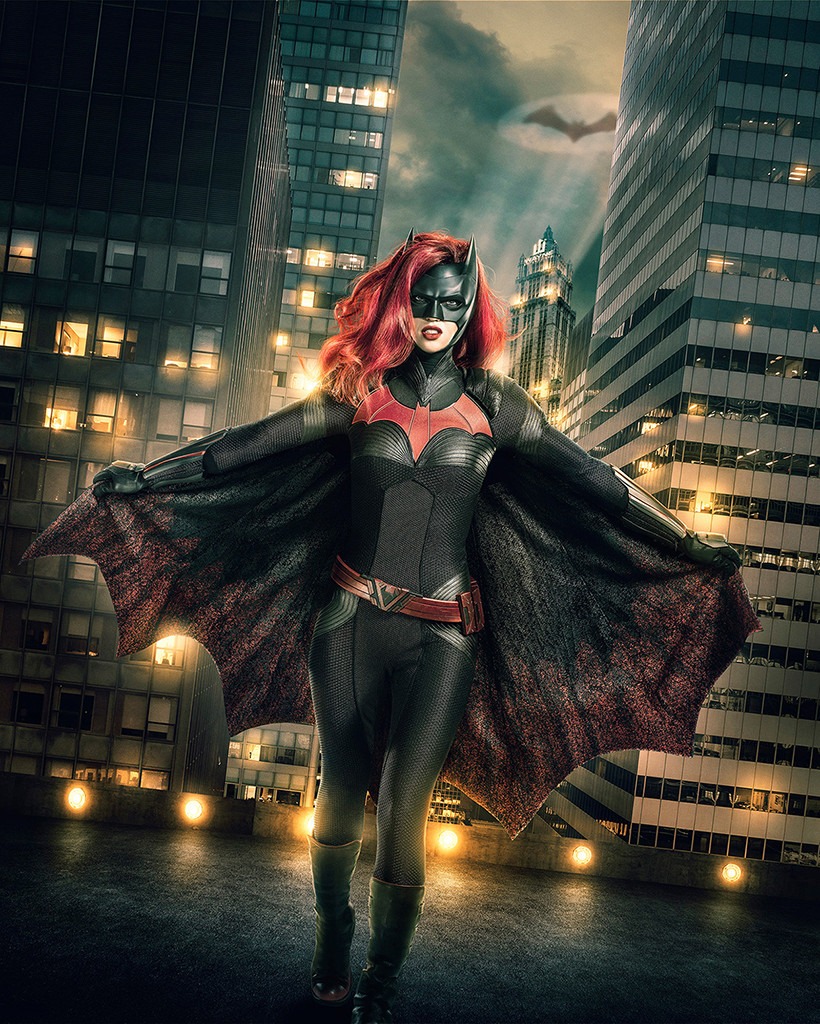 The CW
Batwoman has arrived!
The CW has just debuted the first picture of Ruby Rose in costume as Kate Kane/Batwoman for this year's Arrowverse crossover, and she looks epic.
She's got the trademark flaming red hair, the red Bat symbol, an incredibly dramatic cape, and a look on her face that seems to indicate that she is not one to be messed with.
The costume was designed by legendary award-winning costume designer Colleen Atwood, who also designed the signature costumes for Arrow, The Flash, and Supergirl.
Today also marks the first day of filming for the crossover, which will combine Arrow, The Flash, and Supergirl, and will play out over three nights, starting Sunday, December 9.
The network recently revealed that the theme for the crossover is Elseworlds, which is a branch of DC comics that allows for stories outside of the regular canon, meaning we can see alternate versions of the heroes without disrupting any other timelines. We'll meet Batwoman in the crossover, which will then supposedly lead into her own series on the CW.
We'll also be meeting Dr. John Deegan (Jeremy Davies), a doctor at Arkham Asylum, and a powerful alien called The Monitor (LaMonica Garrett) during the crossover. For everything we know about the event so far, check out the gallery above.
This year's crossover airs Sunday, December 9 at 8 p.m., Monday, December 10 at 8 p.m., and Tuesday, December 11 at 8 p.m. on the CW.