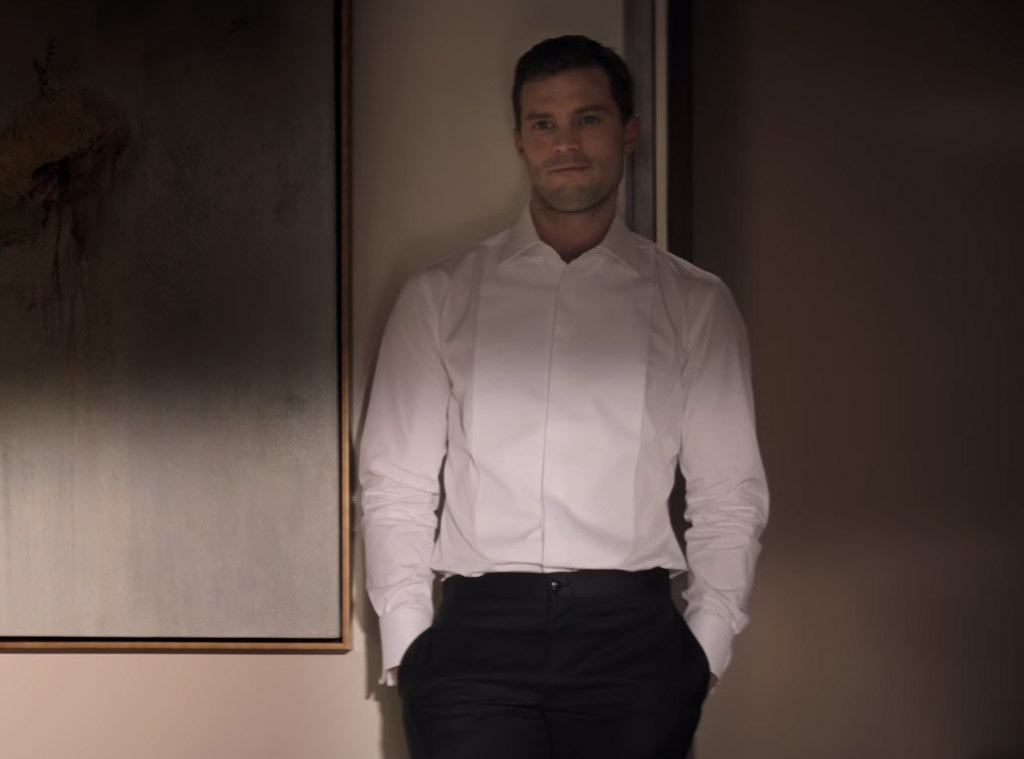 YouTube
Most people know Jamie Dornan as the sexy and arrogant billionaire with kinky sex fetishes, Christian Grey from the Fifty Shades franchise, but that's not is only big role.
In fact, over the years the Irish actor has starred on big television shows such as, Once Upon a Time and the UK's The Fall, which ran for three seasons and had Dornan as the male lead.
Sure, Christian Grey is his standout role, and has earned him a spot as an E! People's Choice Awards finalist for Drama Movie Star of 2018, but he has had a successful career in both TV and film beginning with his 2006 movie debut, Marie Antoinette.
Since his first project, the 36-year-old actor has made a splash in Hollywood with his role as Christian Grey, starring in three Fifty Shades films total, and now he could be your Drama Movie Star of 2018...if you vote for him.
In order to decide whether or not Dornan is the man you want to take home the PCAs trophy next month, we've rounded up his most memorable roles thus far in his career for you to relive.
Remember when he was the handsome Sheriff Graham Humbert on OUAT? Or what about when he played a World War II solider in Anthropoid? 
The actor knows how to take on different personas, but no matter who he plays he is always quite a dreamboat.
Take his future role as Will Scarlet in Robin Hood for example. He's going to play one of the Merry Men, and yes, real men wear tights!
Check out all of Dornan's big roles below, and make sure to cast your vote for his category and the rest of the People's Choice Awards categories before the Oct. 19 voting deadline.