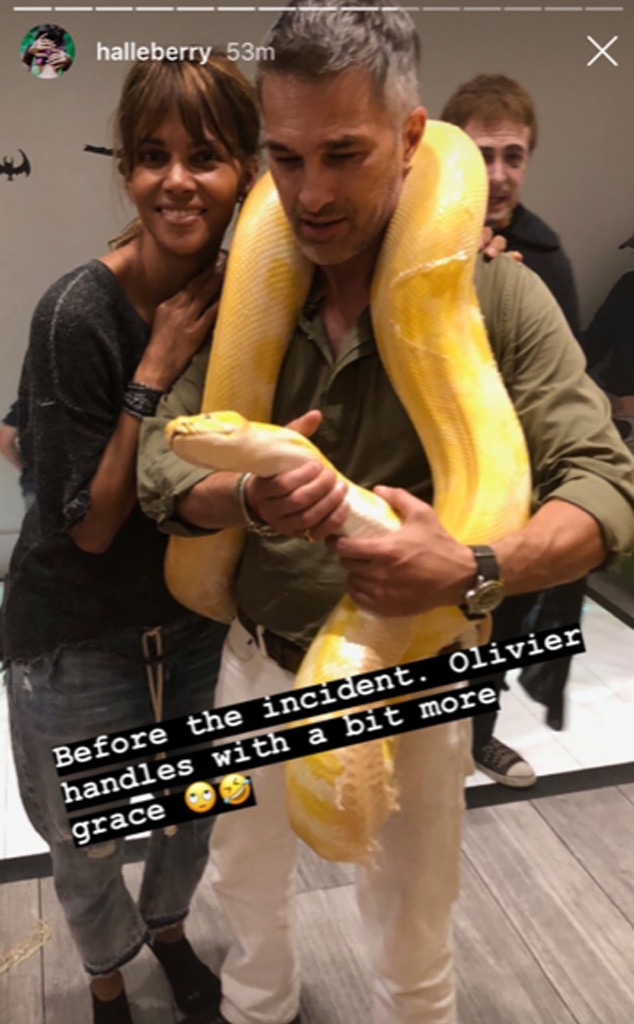 Instagram
Talk about a spooktacular celebration.
Over the weekend, Halle Berry celebrated her son's fifth birthday with a celebration at The COOP in Woodland Hills.
 Joined by her ex-husband Olivier Martinez, the friendly exes pulled out all the stops for Maceo who enjoyed special guests from Reptacular Animals, activities from Mini & Me Crafts and cupcakes by Blue Cupcake.
"We had a spooktacular Saturday putting together this Haunty Birthday for the lovely @HalleBerry's beautiful boy Maceo, " The COOP wrote on Instagram with photos from the event. "#SpookyBirthday #BestBirthdayEver @KarasPartyIdeas #Laeventplanner #Hantedbirthdayparty #Halloweenbirthday."
While Halle documented some of the fun on Instagram Stories, she couldn't help but share the desserts when wishing her son a special day.
"Five years ago I doubled my blessings," she wrote on Instagram. "Happy birthday MACEY MACE!"
While Halle may love to throw parties for her son, the A-list actress recently admitted that she never likes to celebrate her special day.
"I never once had a birthday party," she told E! News. "It's just something I do for my kids."
Halle continued, "As I've gotten older I realize that age is just a number. It doesn't define me. It doesn't define my happiness or what I can and can't do as I get older."
Halle and Olivier first met on the set of Dark Tide back in 2010. They would marry three years later but would file for divorce in October 2015.
The twosome has remained focused on co-parenting their son while also maintaining his privacy in the Hollywood spotlight.