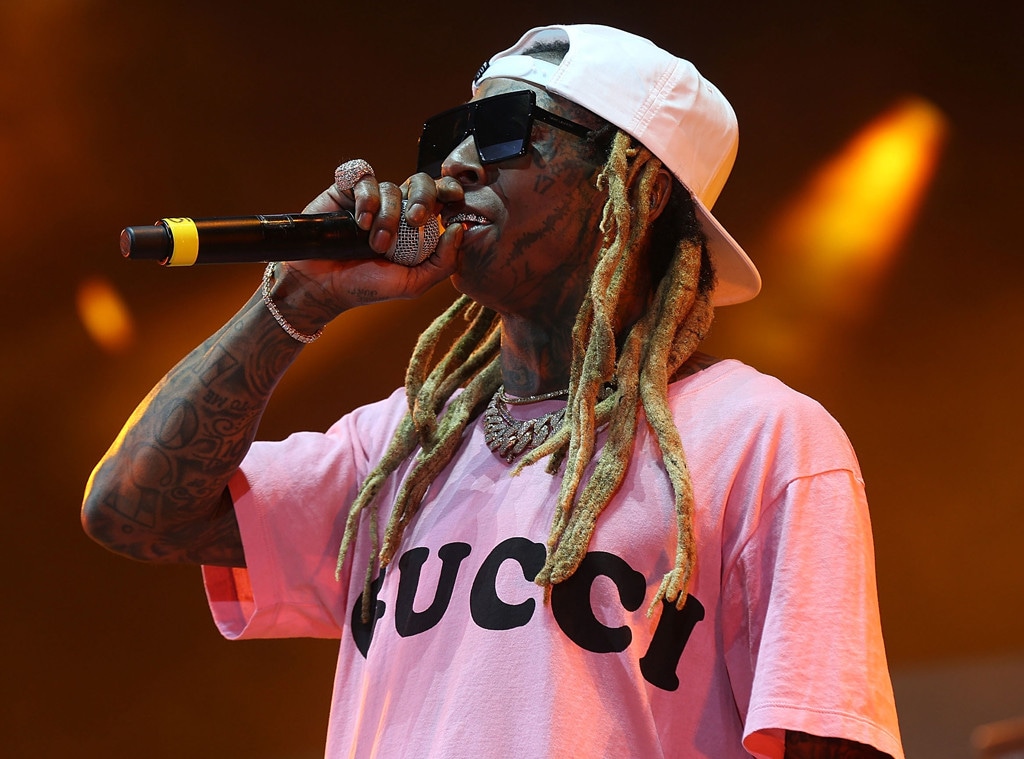 Shareif Ziyadat/FilmMagic
Lil Wayne's Sunday performance ended in panic. 
The rapper, who recently released his 12th studio album Tha Carter V, was scheduled as the final performer at the 14th annual A3C Festival & Conference in Atlanta this weekend. However, less than an hour after taking the stage Sunday night, attendees fled the outdoor stage area at the Georgia Railroad Freight Depot in fear of gunshots. 
Amid an investigation, police told E! News, "It appears that someone in the crowd at the event located in the area of Martin Luther King Jr. Dr. and Central Ave. yelled that they heard gunshots. This caused people at the event to attempt to flee the location."
According to police, there have been approximately 12 minor injuries reported to police, such as ankle injuries and cuts from attempting to jump fences. "At this time, we have been unable to locate any evidence to support claims that shots were fired," police added. "The investigation continues."
The festival issued an initial statement late Sunday, also confirming there were no weapons involved. 
"Sadly, there was an altercation tonight that ended Lil Wayne's performance. We are still collecting information to determine exactly what happened and will provide follow up information as soon as we know more details. Please be assured that law enforcement officers present have confirmed there were no weapons involved," the statement read. "This was a very unfortunate way to end what had been an otherwise amazing week of music, friendships, and connections. Thank you to everyone for your amazing usuport and positive energy all week. We love y'all."
Video captured on the scene shows the panicked crowd running to get out. Warning: profane language was used. 
On Twitter, the rapper expressed concern for his fans, writing, "Hope everyone at A3C is safe!!"
E! News has reached out to Lil Wayne's rep for any additional comment. 
Last weekend, chaos broke out at the 2018 Global Citizen Festival after a fence barrier collapsed. Attendees thought they heard shots fired and fled in a stampede. However, authorities swiftly confirmed there was no gunfire.