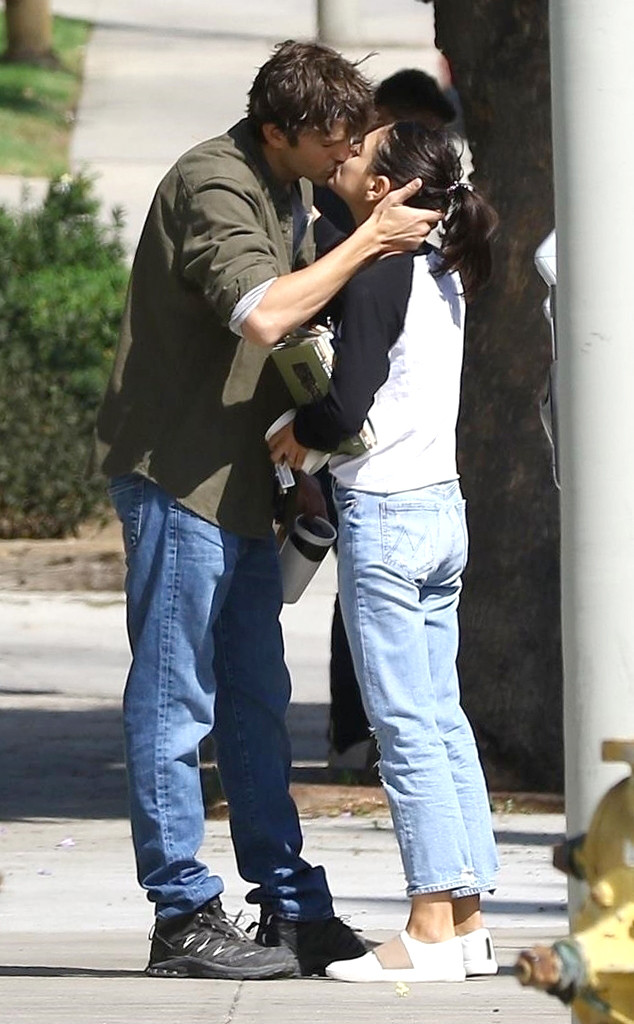 LESE / BACKGRID
Now that's a kiss!
Ashton Kutcher and wife Mila Kunis were photographed sharing a passionate lip-lock, followed by an intense, romantic gaze, while out and about in Los Angeles on Friday. Now that's true love.
Married for three years and together for about six, the two former That '70s Show co-stars remain one of the most celebrated celebrity couples. Ashton, 40, and Mila, 35, live in Los Angeles with their daughter Wyatt, 4, and son Dimitri, who is 1 and 1/2, who were not seen with them during their PDA-filled stroll.
While they are notoriously private about their personal lives, the couple have been known to showcase some sweet PDA in the past.