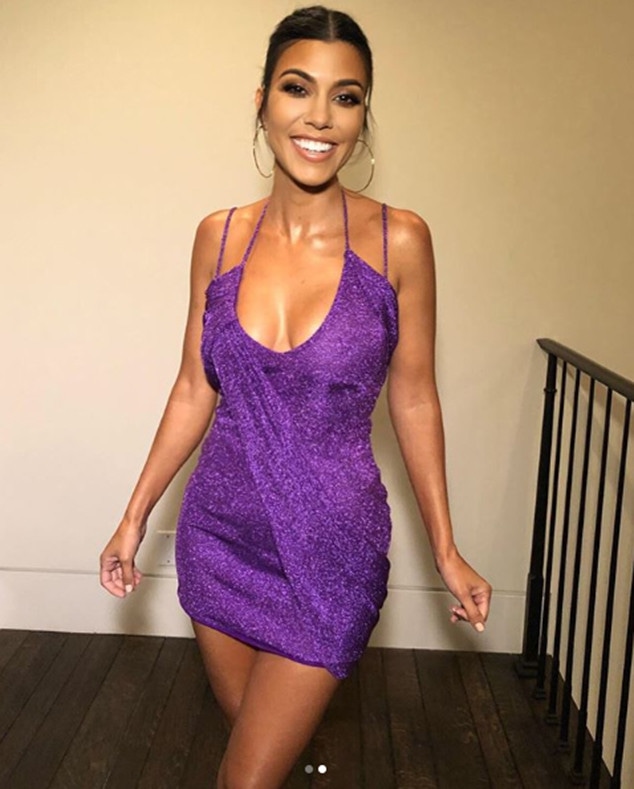 Instagram
Kourtney Kardashian is not letting her busy schedule stand in the way of standing up for herself.
On Friday, the mother-of-three shared a sexy snap of herself lounging poolside in a bikini, with the caption: "sometimes you need a day away." And while most of her comments section was full of positive comments, there was one nasty comment she felt the need to address. One Instagram user commented, "But sis you never work lmao."
So Kourtney clapped back at the critic. "Let me respond to you with all the time I have," she explained. "Oh wait, my attorney's on the other line to discuss 6 business deals, I have a camera in my face filming season SIXTEEN of Keeping Up With the Kardashians (you may have heard of it) and I'm raising 3 amazing children."
She concluded her message by telling the troll, "God bless you and your worry about me."
The reality star is currently in the midst of filming the sixteenth season of the family reality show and also co-parents Reign, Penelope and Mason with ex-boyfriend Scott Disick. Last weekend, the family of five jetted off to New York City, where they filmed some scenes for the show and both had work commitments.
"Scott and Kourtney both had separate commitments in New York City, but also made time together with the kids," a source said of the trip.