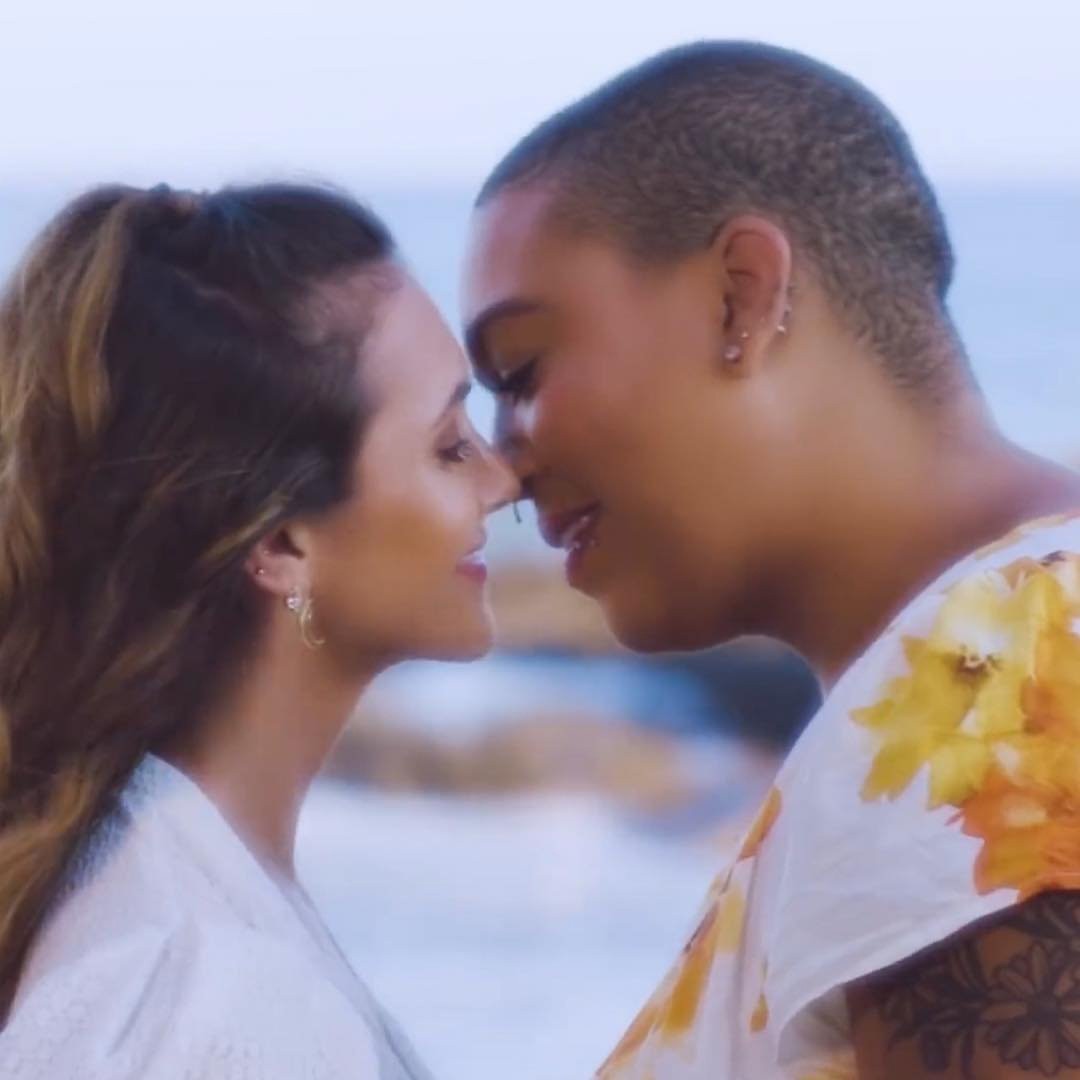 Instagram
Alyson Stoner is embracing her sexuality in a new music video.
On Friday, the singer released the music video to her new song, "Fool," and for the first time, she has a female love interest. The dancer recently told KTLA news, "Something about it was the right time, I just released the essay coming out with my sexuality and now it's LGBT history month."
She explained her hope to show people that being gay is "normal and something that i've lived with everyday." 
"I'm inviting you into my authentic self and if you're not ready for it, then just pay attention to the humanity cause it really is genuine emotion, genuine care and concern, just like any other relationship," she told the hosts. 
Stoner also revealed some of the symbolic elements that were included in the video, like the cat she playfully dances around. She explained, "You might say there is some symbolism having a female love interest and a cat involved, but I'll let you figure out the rest." 
In March, the actress came out in an essay written for Teen Vogue, which described the first time she fell in love with a woman. According to Alyson, her choice to come out led to her decision to "deconstruct" her team and find people who were supportive of her decision to publicly come out. "They told me it would be risky, they told me I wouldn't get hired and it's okay. Now, I've actually been able to tell different stories and they might be on smaller sages right now but I have a feeling it will grow as people see the true self. I am here to be honest, I am not here to live a lie anymore," she revealed.
She also touched on the warnings she received from professionals in her essay, where she wrote, "Some people in the industry warned me that I'd ruin my career, miss out on possible jobs, and potentially put my life in danger if I ever came out. My dream and all I'd worked tirelessly for since the age of six was suddenly at risk by my being... true to myself."
The essay concluded, "I, Alyson, am attracted to men, women, and people who identify in other ways. I can love people of every gender identity and expression. It is the soul that captivates me. It is the love we can build and the goodness we can contribute to the world by supporting each other's best journeys."