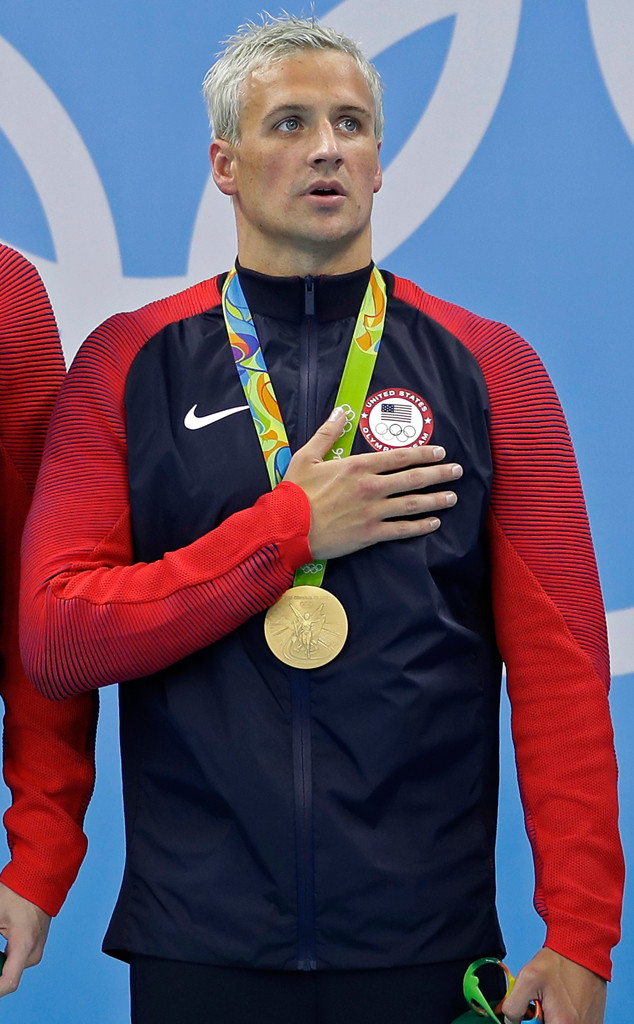 AP Photo/Michael Sohn
Ryan Lochte will be seeking help for alcohol addiction following an incident in Newport Beach this week.
According to TMZ, the 34-year-old Olympic swimmer tried to kick in his own hotel room door at around 3 a.m. on Thursday morning. The outlet reports that hotel security responded and police were called, however, no arrests were made.
"Ryan has been battling from alcohol addiction for many years and unfortunately it has become a destructive pattern for him," Lochte's rep tells E! News in a statement. "He has acknowledged that he needs professional assistance to overcome his problem and will be getting help immediately."
The statement continues, "Ryan knows that conquering this disease now is a must for him to avoid making future poor decisions, to be the best husband and father he can be, and if he wants to achieve his goal to return to dominance in the pool in his 5th Olympics in Tokyo in 2020."