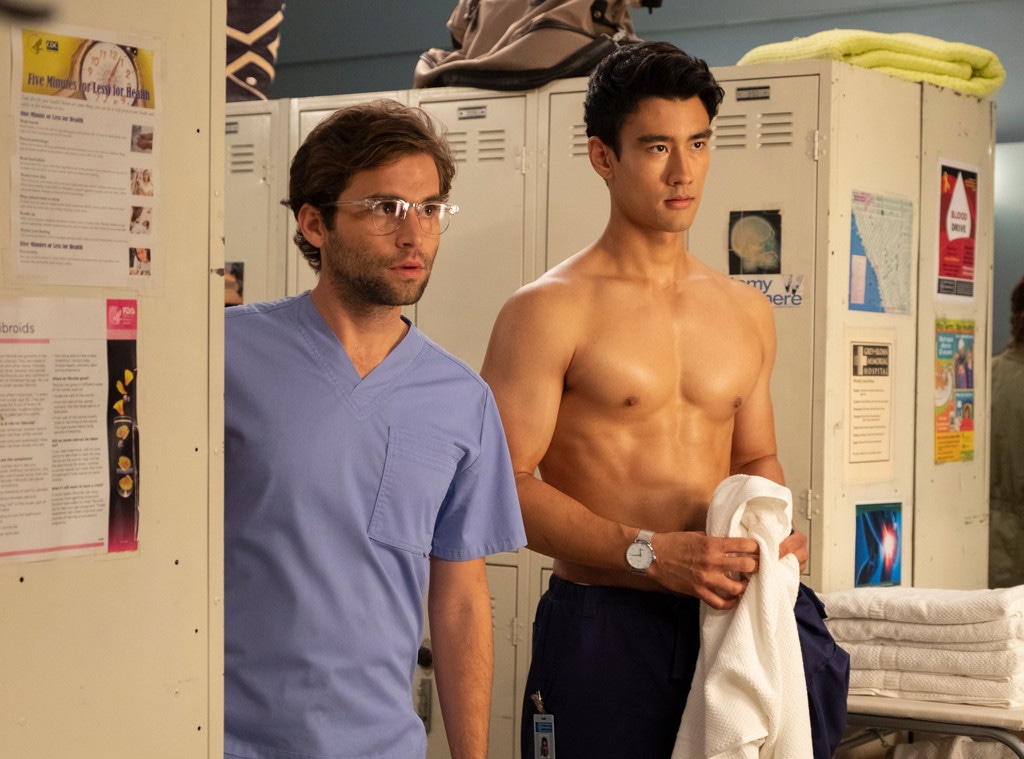 ABC
Grey's Anatomy has no shortage of hot docs, and another one joined the ranks in season 15. Alex Landi made his debut as Dr. Nico Kim, the show's first openly gay male surgeon character, in the season 15 premiere alongside Chris Carmack's ortho god, Dr. Atticus Lincoln.
In the Thursday, Oct. 4 episode of Grey's, Landi officially joined another Grey's group: the hot shirtless doctors group. From McDreamy and McSteamy to DeLuca and beyond, Grey's Anatomy has given us so much eye candy. How can we ever repay Shonda Rhimes and Co. for all they have given the world? That's a question we shall continue to ponder. For now, we can ogle, because we deserve nice things, including hot TV doctors.
See more hot docs when Grey's Anatomy airs Thursdays, 8 p.m. on ABC.