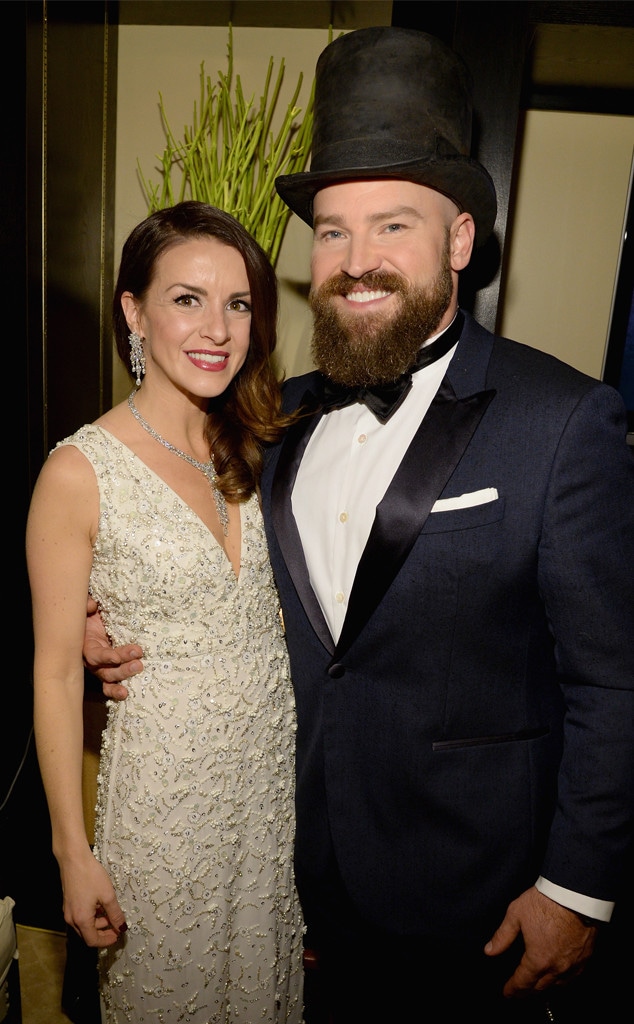 Kevin Mazur/WireImage
Zac Brown and Shelly Brown are breaking up. 
The country crooner and the jewelry designer announced on Friday that they are separating after 12 years of marriage. 
"We feel blessed to be on such an incredible journey in life and sometimes the journey begins to lead in different directions," they confirmed in a joint statement to E! News. "It is with deep love and respect that we announce we are separating as a couple."
As the statement continued, "We have led a whirlwind life together growing into a beautiful family with five amazing children and while life will be rearranging a bit, our love and commitment to our family will always be there. This was a difficult decision, but we've done plenty of tough things together and this is our next venture—love, mutual respect, and care for each other are what we are moving forward with."
The statement concluded, "Family comes in all different forms, we would like to ask that rather than commenting or spending any energy towards this, that you take this moment to send love to your family, in honor of ours."
Kevin Mazur/Getty Images for NARAS
The pair, who reportedly wed in 2006, share five children—four daughters Joni, Justice, Lucy and Georgia and son Alexander. 
The musician once shared that they met on New Year's Eve and immediately connected. 
"We ended up New Year's Eve playin' a show, my date had stood me up and I remember walkin' back to my friends with like two minutes before midnight and thinkin', I'm not gonna have anybody to kiss on New Year's," Brown recalled in a chat for Big Machine Label Group. "And there she was, standin' right there and I remember kissin' her and then that was game over."
People was first to report the separation.